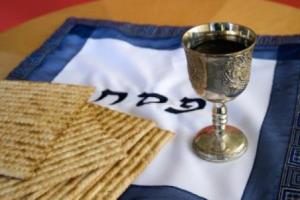 As the Passover holiday nears – April 10-17 (in Israel), we've been gathering articles, recipes and printables to help enhance your celebration of this experiential holiday. Follow our Passover Pinterest board for ideas and inspiration for everything from your Seder, to the Haggadah, to the last days of matzah-eating – or click through for additional resources below.
The Union for Reform Judaism (URJ) in North America has this holiday resource on their website with everything from activities and explanations about Seder objects to thought pieces that explore Passover's implications for today's issues – social justice and gender equality among them.
The URJ is also hosting a live Passover Cooking Facebook event to chat with Chef Tina Wasserman on Tuesday March 30, 10am EDT. Tina Wasserman will answer all your questions about matzah balls and brisket – and even demonstrate how to prepare her famous Passover granola! Visit their Facebook page to join.
For Hebrew readers, the Israel Movement for Reform and Progressive Judaism (IMPJ) put together these resources for Seder leaders and participants. They also welcome donations for their Kamcha de Pascha food drive for families in need across Israel – click through for details and how you can contribute.
If you have a special recipe or tradition to share, please visit our
Facebook page
to post on our wall and share your customs with our global fami