Spend your Shabbat visiting one of our 1,200 Reform and Progressive congregations around the world
with our weekly links

to join Shabbat services online!




Come together in prayer and song to share our heartfelt blessings in other languages.

Learn from rabbis and meet congregational leaders growing our movement.

Usher in Shabbat in a new and meaningful way with our Global Movement each week.


This Week's Congregation: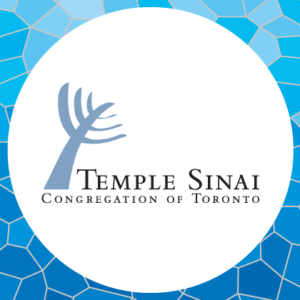 For over 60 years, Temple Sinai has been a dynamic Jewish centre located in mid-town Toronto. They define themselves as more than a synagogue community, but a spiritual home.
Their synagogue is a place where tradition and innovation meet. Members lead services day and night and chant Torah at their minyan and on Shabbat and festivals. They offer robust social action and Jewish learning opportunities. Temple Sinai inspires learning and leadership in their youth through a program that goes far beyond their home base.
They are proud to be part of the Reform movement and their partnerships with Israeli Reform congregations in Modi'in and Be'er Sheva are only one part of our profound engagement with the State of Israel.




---
Friday, Jun 25, 2021
| 15 Tammuz
6:30 pm (GMT -4)
Click here to determine your local time.

---
Toronto, Canada

---
Join their Kabbalat Shabbat service