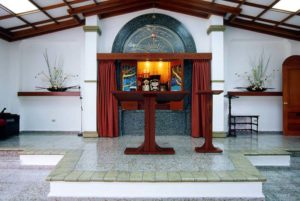 Comunidad Israelita de El Salvador (CIES)
San Salvador, El Salvador

Bulevar Del Hipodromo 626
San Salvador, El Salvador
+503 2 263 8074 | sfreund18@gmail.com




The Comunidad Israelita de El Salvador (CIES) is currently looking for a Rabbi to organize and lead all aspects of community life in El Salvador.

The rabbi must officiate all religious services during the year. Conversions, marriages and burials will also be the rabbi's responsibilities according to the guidelines of the Community Regulations.

It must also be moreh of children and youth. Classes should include Hebrew, religion, Bible, Jewish tradition, as well as preparation for Bar/ Bat Mitzva. The Rabbi should continue with adult training, including Havurot for ladies, Hebrew class for adults, Jewish identity and tradition for young couples and adults, and classes on any topic of Jewish scope.

The remuneration will be according to the international standard.

* * * * *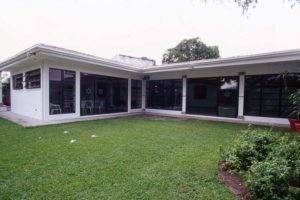 The Comunidad Israelita de El Salvador has existed since the 1900s and today has approximately 50 families. It's a small community that define itself as liberal but with conservative religious rites.

CIES offers an intense and active Jewish life: Cabalat Shabbat and Shabbat services every week, Shacharit service on Tuesday mornings, and all the holidays celebrations observed in the Jewish calendar.

Jewish and community life revolves around the synagogue which is also the community center. CIES has always been characterized as a very united, warm, simple and extremely welcoming community.

More than 20 years ago, the egalitarian system was established, where women count as minyan, do their Bat Mitzva in the same way as men, are called to the Torah, etc. The congregation has a non-formal school called AMOS, where religion, Judaism, and Hebrew classes are taught after children's school classes. At this time the school has 15 children from the age of 6 to 17. The classes are divided into two groups – the first with children between 6-13 years of age, and the other group with young people between 15-17 years of age.

The Noar Shelanu youth movement has existed since the beginning of the community. Young people meet weekly on Saturday mornings to carry out the activities, and is currently affiliated with the Maccabi International movement.

* * * * *

El Salvador is the smallest country in Central America and has approximately 6 million inhabitants. It is a very cozy country of lovely, simple and warm people. Like the rest of the countries in the region, it faces social, political and security challenges, but this is not an impediment to live a completely normal life, with the possibility of providing our children with a good private and bilingual education.
Being a small and blessed country with an exuberant nature, it is possible to enjoy its diverse beaches, lakes, and forests. The economy of El Salvador has been dollarized for almost 20 years, which has given the country a special monetary stability, unlike many other Latin American countries that suffer from severe devaluations.
The Jewish community has the possibility of having kosher chicken, as the current rabbi is a bird shochet. Previously, people bought kosher chicken and meat directly from Guatemala.
El Salvador has a wide variety of fish available. In supermarkets there are a lot of kosher products including cereals, cheeses, candies, cookies, chocolates, etc.
Interested in applying? Contact the congregation: sfreund18@gmail.com