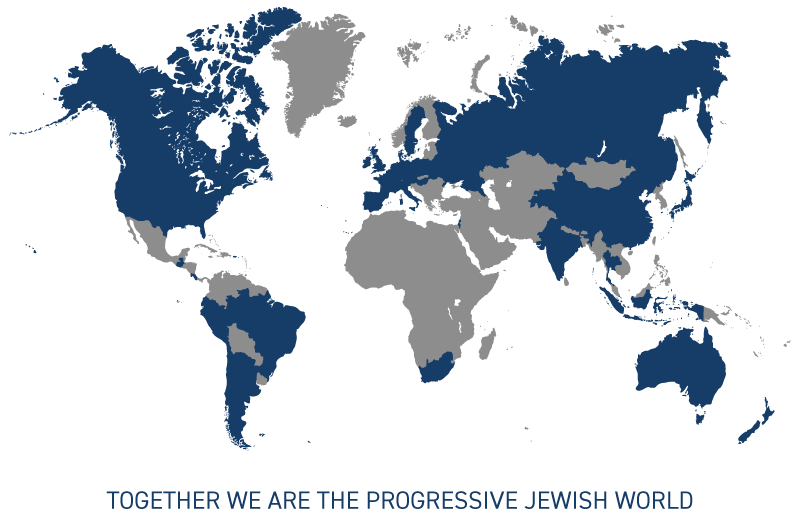 Annual Report 2017

| Sharing our impact, achievements and connections across our global family. We are pleased to share the World Union for Progressive Judaism 2017 Annual Report highlighting our accomplishments, activities, and financial results.
Click here to read it online.

Annual Report 2016

| Read about the highlights and impact of the work of the World Union for Progressive Judaism in 2016. We're telling the stories from our congregations and members around the world that strengthen and unite our movement. Click here to read it online.

Dec 7, 2017

| Boston, MA – The WUPJ and the WRJ invite you to the International Humanitarian Award Dinner and concert in honor of philanthropists Nani and Austin Beutel of Toronto, and Rabbi Meir Azari, visionary leader of Tel Aviv's Daniel Centers for Progressive Judaism. Featuring the North American premier of the "Debbie Friedman Suite" performed by a full orchestra. Click here for the Press Release.

May 2017

| Jerusalem, Israel – CONNECTIONS 2017 is our international biennial conference, offering opportunities to learn, explore and engage in the diversity of our Progressive Jewish world in Jerusalem. This year's focus, Milestones & Innovation, honored 200 years of Progressive Jewish history while exploring innovation in Jewish life and its impact on the future of our Jewish peoplehood. Click below for press articles covering our incredible event.