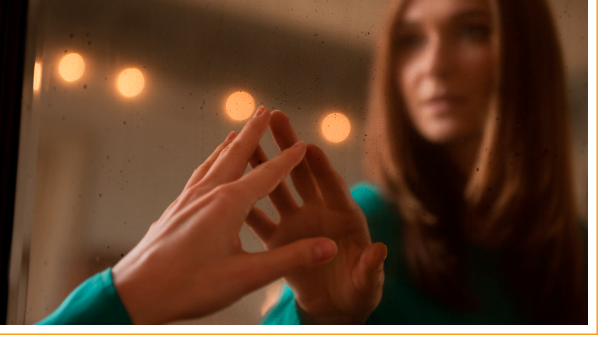 This week's Torah portion of Balak in the Book of Numbers includes some of the best words an outsider ever delivered about our people. Balak is one of just three portions in the entire Torah named after a non-Jew; the others, of course, are Noah—Judaism doesn't begin until Abraham, so Noah wasn't Jewish—and Yitro, Jethro, Moses' Midianite father-in-law. Both of these portions are incredibly important, Noah for the primordial flood and the first covenant God makes with humanity, Yitro/Jethro for the Ten Commandments at Mt. Sinai. Balak, this week's sedrah, while not quite in their league, turns out to be highly important, too.
A literary note: the rabbis saw this section as a kind of separate text, the Sefer Bilam, the scroll or Book of Balaam. It marks a break in the narrative style of the Torah, since unlike virtually the entirety of the rest of the five books it's not told from the perspective of the Israelites or their ancestors. Instead, it's a story about non-Israelites attempting to deal with an impending Israelite invasion.
As Balak begins, the 40 years of desert wandering have passed and the Israelites finally arrive on the borders of the land of Canaan. They are about to move in and conquer it all, and seem unstoppable to their opponents. Balak, King of Moab, a neighboring nation, comes up with a novel plan: he will hire Balaam, a top pagan sorcerer, to curse the Israelites, destroying their chances of defeating his own army and entering his land.
Only the scheme doesn't work. Balaam may be a polytheistic prophet, but he is also an honest man who conveys only what God permits him to say. After consulting the Almighty, Balaam agrees to do the deed, but only if God allows him to do so. This is a colorful portion: we are gifted with such entities as a professional sorcerer-for-hire, an angel with a fiery sword, a talking donkey (perhaps the inspiration for Shrek), and a comical set of scenes between Balaam and Balak, as the king grows angrier and angrier at his contracted curser.
And so, we are given the intriguing and entertaining spectacle of Balaam the sorcerer three times trying to curse the people of Israel, only to find that the words that come out of his mouth are not curses but blessings. The last of these orations begins with a text that has become the prayer we use whenever we enter a synagogue: "Ma tovu ohalecha Ya'akov—how good are your tents, Jacob, your homes Israel." In Balak, the best-laid plans of Israel's enemies go awry, transformed by the hand of God. Israel triumphs, and the conquest of Canaan will proceed, unhampered by the soon to be defeated Moabites.
It has not worked out that way very often in Jewish history. Balak, like many of the enemies who have attacked us over the course of millennia, desires the destruction of this "alien horde" of Israelites. That trend has been repeated many times throughout our existence as a people, in many places. Usually, the attacks succeeded. Later Balaks found more effective Balaams to do more than offer curses, and often their evil sorcery worked. We were driven out of many nations and empires, to wander and try again somewhere else.
That pattern changed, we hope forever, with the establishment of the State of Israel in 1948. We know that in recent decades nations and organizations have planned the destruction of our people, and of our country, Israel. Although their efforts have injured us, we ultimately have triumphed. May it always be so.
It is notable that Balaam sees the Israelites as a powerful, amazing, unstoppable people, gifted with all of God's blessings. Mind you, that's not how our ancestors see themselves. Just before this, in the Torah portion of Chukat, the people have kvetched to Moses yet again about how miserable they are. It is quite the contrast: outsiders see Israel as an overwhelming force, while we constantly complain about our lot in life. Some Jewish traditions don't change much, do they?
The rabbis' treatment of Balaam, the sorcerer hired to curse Israel who instead brings blessings, is fascinating. In spite of the fact that he gives us only words of great praise, in Midrashic tradition he is slain by the Israelites during the invasion, punishment for his invented involvement in the later Midianite/Moabite seduction of Israelite men into pagan fertility worship. The Torah, of course, does not actually mention Balaam in this context. For us, he remains an ambiguous if highly colorful figure. Interestingly, we have more words attributed to Balaam in the Torah than to, say, Aaron, or even Isaac.
Perhaps more importantly, the personal message of this portion of Balak is a subtle one. Balaam was intended to bring curses, and instead brought blessings.
This typically works in reverse for most of us. Usually in life we intend to bring blessing, but often bring tzoris, trouble, instead. But we may be able to learn an important lesson from this remarkable figure, Balaam: if we rely on God's help and inspiration, we may find that even our less-than-nobly motivated actions can bring blessing in the place of curses.
It is all a matter of remembering the true source for inspiration and creativity—and therefore, of blessing—which is God.
---
The views and opinions expressed in this article are those of the author(s) and do not necessarily reflect the official policy or position of the World Union for Progressive Judaism (WUPJ).