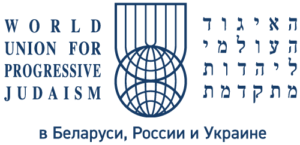 Since 1989, the World Union has been growing rich network of programs and support for Progressive congregations, rabbis, educators and youth movement workers across Belarus, Russia and Ukraine, aiming to rebuild Jewish life in the Former Soviet Union and engage individuals and families in a creative, contemporary Judaism.
To date, our impact in numbers:
---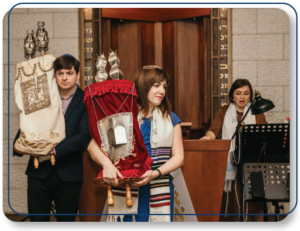 • 35 congregations in Russia, Ukraine, Belarus, spanning 11 time zones, are part of the World Union family, which now has offices in Moscow, St. Petersburg, Kiev and Minsk
• 5 rabbis lead in our Progressive communities:
– Rabbi Grisha Abramovich in Belarus
– Rabbi Alexander Lyskovoy and Rabbi Leonid Bimbat in Russia
– Rabbi Alex Dukhovny (Kiev) and Rabbi Julia Grishenko (Odessa) in Ukraine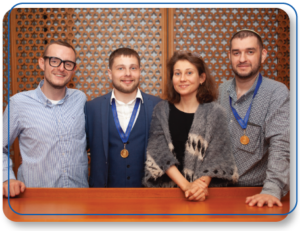 • Institute for Modern Jewish Studies in Moscow, a joint initiative of the World Union, Abraham Geiger Kolleg and Pottsdam University, trains rabbis and Jewish educators to lead Progressive Russian-speaking communities in Belarus, Russia and Ukraine. In 2019, 4 students completed the first graduation cohort; 21 students are currently enrolled in the degree program
• 4 synagogue and community centers in Moscow, St. Petersburg, Minsk and, Kiev owned by the World Union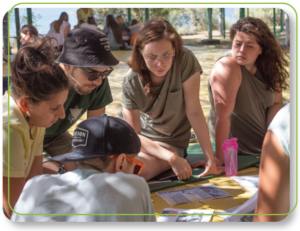 • family programs, retreats, pre-school, and Sunday school networks comprise our informal and formal education framework across the region
• Netzer FSU, the Reform Zionist, youth movement is one of the largest Jewish youth movements in the FSU, operating youth clubs and holding regular weekly activities. Netzer summer camps are a highlight of the year for both youth movement workers and campers – with our number of participants and camps growing each year. In 2019, Netzer summer camps had a record of 1,100 participants, of all ages; with more on the ever-lengthening waiting list
One of our priorities is to expand the twinning project in the FSU. Twinning connects FSU congregations with other Reform communities from around the world, supporting and sustaining them by fostering meaningful bonds with the worldwide Reform movement, creating fundraising opportunities, and connecting us as a global Jewish Reform family.
Our 2020 priorities:
---
1. continue to encourage FSU communities to grow and become independent by increasing local funding;
2. implement a fundraising training program for lay leaders and relevant staff members;
3. increase the number and quality of educational events: seminars, shabbatons, family and children day camps, and overnight camps for youth and young adults;
4. host WUPJ FSU Biennial Conference for 200 participants, welcoming delegations of lay leaders, staff and volunteers; international delegation of donors, lay leaders and partners; and youth and young adults;
5. continue to increase social media presence and reach.
Learn more:
---
| | | | | |
| --- | --- | --- | --- | --- |
| | | | | |
| | | | | |
| Institute for Modern Jewish Studies | | Netzer FSU | | Online Conference 2020 |
Follow us:
---