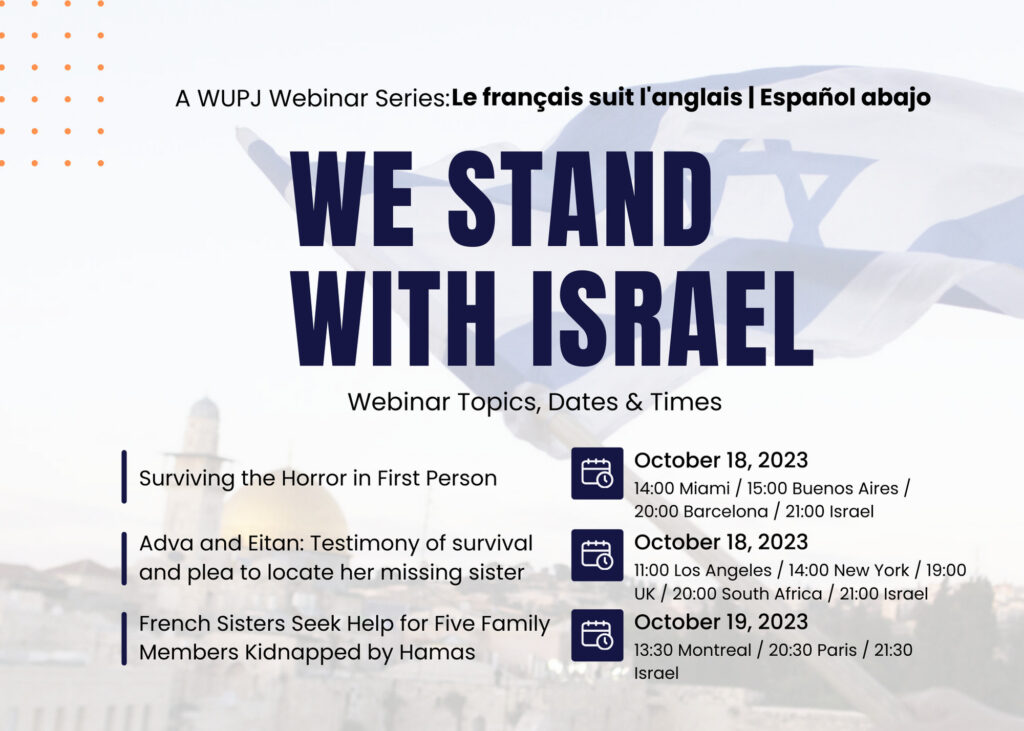 Wednesday, 18 October
11:00 Los Angeles / 14:00 New York / 19:00 UK / 20:00 South Africa / 21:00 Israel
Adva and Eitan: Testimony of survival and a woman's plea to locate her missing sister.
Dr. Adva Guttman Tirosh's sister is 27-year-old Tamar Guttman. She was at the Nova party when Hamas attacked. She has not been heard from since, and she is believed to have been kidnapped. Tamar has Crohn's Disease, which needs constant treatment. Hear Adva recount the events of that dark day and the harrowing mission of raising international awareness.
Eitan Frenkel from Kibbutz Nir Oz hid with his wife in his safe room for hours as terrorists murdered and kidnapped his neighbors.