See the World with the WORLD UNION FOR PROGRESSIVE JUDAISM! Participate in a Jewish travel experience like no other!
Why are World Union trips different from all other trips?
…all WUPJ trips are focused on sites of Progressive Jewish interest
…all WUPJ trips are led by and feature renowned Progressive Jewish clergy and scholars from around the world.
…all WUPJ trips provide opportunities to 'Eat, Pray, Study' with Progressive Jewish congregations in their own communities, often also in conjunction with a major international or regional WUPJ conference.
…all WUPJ trips promote the cause of Progressive Judaism: ensuring the future of vibrant contemporary Jewish communities around the world.
---
Berlin To London – Celebrating 90 Years
Led by Rabbi Daniel Freelander
April 7-14, 2016


Join us in Celebrating 90 years of the World Union for Progressive Judaism! Established in London in 1926, WUPJ held its first international convention just two years later in Berlin. Come follow in the footsteps of history, from Berlin to London, as together we explore the World Union's past, present and future. After the tour, join with hundreds of delegates from Europe at the EUPJ Regional Biennial celebrating WUPJ's 90th birthday.

About your tour leader: Rabbi Daniel Freelander is President of the World Union for Progressive Judaism. He served the North American Union for Reform Judaism (URJ) as a staff member since 1975. As Director of Program for the North American Federation of Temple Youth (NFTY), Regional Director for the Union of American Hebrew Congregations (UAHC), North American Director of Program and URJ Senior Vice President, he provided creative vision and management to dozens of programs and projects, including URJ Biennial conferences, music and worship initiatives & publications, and camping and Israel programs. A gifted musician and keen observer of the North American Jewish scene, Rabbi Freelander is well known for lecturing on trends in Reform synagogue life. Together with Cantor Jeff Klepper, he has composed dozens of popular Jewish melodies including the well known "Shalom Rav" and "Lo Alecha."
More Details & Book Online
---
WUPJ African Adventure
 Led by Rabbi Lennard Thal
July 6-17, 2016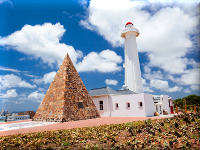 Join us as we encounter the best of the Animal Kingdom on Safari in Pilanesberg National Park, connect with South Africa's Progressive Communities, tour the Garden Route, and enjoy outstanding food and wine throughout on this unique adventure. Participation in the SAUPJ Biennial Conference in Cape Town is included with the tour cost (July 15-17).

About your tour leader: Rabbi Lennard Thal, the designated tour leader, is the Senior VP Emeritus of the URJ and has spent time on every continent (other than Antarctica) partly as a result of his longstanding involvement with the WUPJ, including two trips to South Africa. He also had led many group trips to Asia, South America, Europe and Israel and looks forward to sharing the excitement of a return visit to South Africa. Rabbi Thal is the recipient of the World Union's 2015 International Humanitarian Award.
More Details & Book Online
---
Far East:
An exotic Asian Adventure to Shanghai and Singapore
Led by Rabbi Joel Oseran
November 9-19, 2016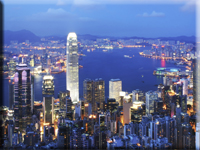 Uncover the multi-layered Jewish past of the orient, from Shanghai's Kehilat Shanghai to Singapore's United Hebrew Congregation. We'll meet progressive leadership in Asia before we venture to Perth, Australia for the opportunity to attend the Union for Progressive Judaism (UPJ) Biennial (Nov. 17 – 20). Don't miss this classic adventure of a lifetime, all the while connecting with Progressive Jews worldwide.

About your tour leader: Rabbi Joel Oseran serves as the World Union for Progressive Judaism's Vice President for International Development. In that role, Rabbi Oseran oversees many of the Progressive movement's educational and religious programs abroad and assists in establishing new Progressive communities worldwide.
More Details & Book Online 
---
2017 TOUR SNEAK PEAK – DETAILS COMING SOON
JEWISH MUSIC CARIBBEAN CRUISE – Winter 2017

WARSAW, Including the new POLIN MUSEUM, in partnership with the CCAR – May 11-16, 2017

ISRAEL Seminar for Legal and Social Justice Professionals – May 11-17, 2017

WUPJ "CONNECTIONS 17" International Convention, Jerusalem – May 17-21, 2017

EASTERN EUROPE/RUSSIA – Summer 2017