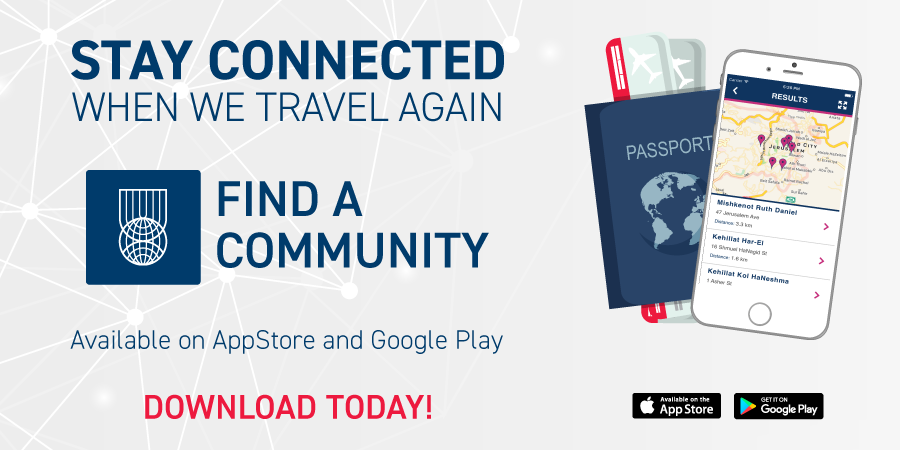 Traveling overseas? Looking to experience Shabbat or holiday services with other, like-minded Reform, Progressive or Liberal Jews?
The World Union's Find a Community app connects you with Reform, Progressive and Liberal communities worldwide to arrange for home hospitality, holiday or Shabbat services, and more!
---
Our Find a Community app puts global Reform Judaism at your fingertips:
• Enter your destination city to discover a range of geographically-located Reform, Progressive, Liberal and Reconstructive congregations and communities nearby.
• Send an inquiry to get information about services, join upcoming events, and make arrangements for home hospitality.
---
As the global organization that represents and strengthens global Reform Jewry, the World Union is proud to help connect you with open-minded and welcoming Jews and their congregations as you travel the world for holidays, Shabbat or vacations.

What makes Reform and Progressive Judaism so special are the 1.2 million Jews who are affiliated with our inclusive and values-driven movement in over 50 countries around the world. Download today to enrich your travels with home hospitality and connections with other members of our global movement – it's like visiting the family you never knew you had.