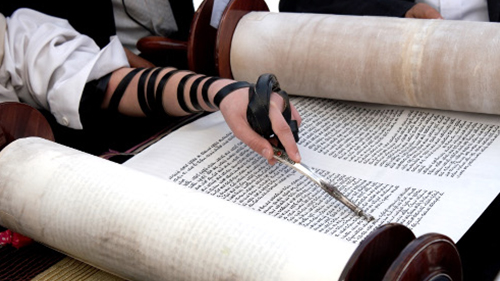 The Torah portion this week is titled Noach. It covers from the time of Noach, through the narrative of the Tower of Babel and then it lists a series of names ending up with Abraham and Sarah. The greatest amount of space in this section, in fact several chapters are devoted to Noach and the Flood. I would suggest that there are two matters that are take home lessons in these multiple verses.
The first point is that when Noach is introduced to us he is termed "a righteous man" – in Hebrew a tzadiq.  The Torah then says, he was blameless in his age.
Hundreds of years later, after the close of the Bible's covers, the early rabbis pondered what this meant. Yes, he was righteous. Yet, they ask, was he truly righteous, or was he righteous only in comparison to his age?  In short, would he be considered righteous today, or was he only the best example of a pretty miserable lot of people? Was the bar set so low that he looked good, or even very good, but his contemporaries were so awful that his righteousness did not set a very high standard?