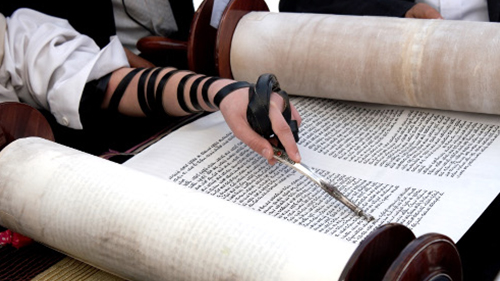 The reconciliation between Yosef and his brothers is one of the most eloquent scenes, not just of the Bible, but of all World literature.
Let's review the facts.  After having children with Leah and the 2 concubines, Yaakov finally has a son with his beloved Rachel, who he obviously spoils and overprotects above his brothers.  Young Yosef begins to have dreams of greatness, which he tells to his brothers, and as such he wins their hatred.
One day Yaakov sends Yosef to look for his brothers who were delayed.  Upon seeing him, they throw him in a well and want to kill him, but in the end they decide not to spill his blood themselves and instead sell him as a slave.  They take the special coat that Yaakov had given only to him, stain it with blood, and go and tell Yaakov that Yosef was killed by a beast. 
Imagine the pain of the old patriarch!