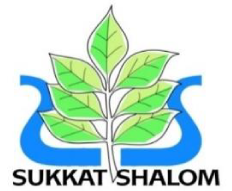 Sukkat Shalom Reform Synagogue
London, UK
1 Victory Road,
Hermon Hill, Wanstead
London E11 1UL
+44 020 8530 3345 | admin@sukkatshalom.me.uk
Sukkat Shalom Reform Synagogue, founded in 1981 and based on Wanstead London E11, has over 450 adult members and around 100 children of all ages up to 21 years old. Their membership comes from most of the local boroughs, some from other counties in the south of England and from as far afield as Leeds and Australia.
The congregation offers Shabbat morning services and once a month an Erev Shabbat service followed by a chavurah meal. The services are taken by lay readers as well as the Rabbi. They also have services on festivals, some of which (as well as other events), are held jointly with other local synagogues and /or with their twinned community in Juneau Alaska.
Sukkat Shalom is looking for a part-time Rabbi to be their spiritual leader, inspirational educator, pastoral counsellor, and enthusiastic community builder.
Click here to learn more about the congregation and view the position details.
---