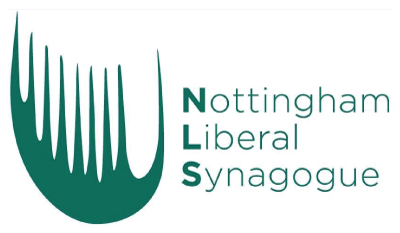 Nottingham Liberal Synagogue
Nottinghamshire, UK
Lloyd Street
Sherwood, Nottingham
NG5 4BP
+44 0115 962 4761 | info@nottinghamliberalsynagogue.com
Nottingham Liberal Synagogue is a warm and dynamic community which, though relatively small, is highly visible both in the city, and nationally within Liberal Judaism. They have a wealth of talented members, both long established and new younger families, who are happy to get involved and support the Rabbi in continuing to develop the community internally and in engaging with the wider community.
They are involved in social action in a range of ways and have links with the wider community and different faiths. Their outgoing rabbi, Tanya Sakhnovich, says 'I am leaving a cohesive and vibrant community with a shared sense of purpose and a well-earned reputation. I have enjoyed unprecedented opportunities for both personal and professional development.'
NLS is looking for a rabbi with excellent relational skills, who can communicate with a wide range of people, to help them meet the diverse spiritual, social and pastoral needs of their community. They hope someone can focus on engaging with and attracting younger families, whilst also connecting with their equally diverse older members. They hope to find someone who will inspire and enliven them, make them laugh and make them think, and help them develop a vision for the next stage in their development.
Nottingham is a diverse and exciting city, with two universities and multiple theatres, an excellent independent cinema and art galleries. It is also only minutes to nearby countryside, and about 45 minutes to the Peak District National park. House prices are much cheaper than in London!
At this stage Nottingham Liberal Synagogue is interested in hearing from anyone who is curious about the position and has a potential interest. They do not wish to rush into an appointment, but rather get to know any potential candidates via virtual and/or real visits, to see if a shidduch is possible.
---