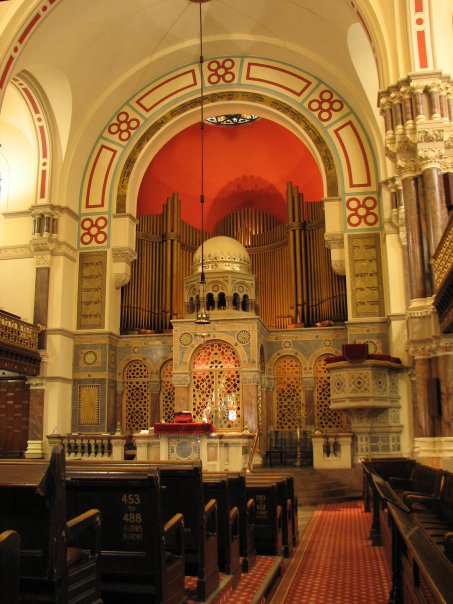 West London Synagogue (WLS)
London, United Kingdom
33 Seymour Place (2,246.41 mi)
London, United Kingdom W1H 5AU
+44 20 7723 4404 | admin@wls.org.uk

The West London Synagogue (WLS), Britain's oldest and foremost Reform Synagogue, are seeking a person of outstanding quality to be its Senior Rabbi. He/she will play a vital role as spiritual leader and be a recognised scholar and teacher. He/she will reach out and engage with all members and lead the rabbinic team in pursuing the key priorities: Taking Care of Each Other, Repairing the World – Tikkun Olam, Growing Jewishly and establishing our role in the wider London community.

The Senior Rabbi will make an active contribution to the vision, strategy and development of WLS, working in partnership with the lay leadership and the professional team. The Senior Rabbi, together with the Chair and the Executive Director, will represent WLS in both the Jewish and wider community.

The applicant should be an experienced and motivated leader with exceptional interpersonal and organisational skills and be able to engage with, motivate and guide all elements of the community.

Click here to view position details and the equal opportunities monitoring form.

Applications for the position should be submitted by CV, together with a brief supporting statement of up to 1,000 words demonstrating your interest and suitability for the position of Senior Rabbi at West London Synagogue. It will be required the contact details of two referees, which will not be taken up without your consent.

The equal opportunities monitoring form must also be completed and submitted as part of your application.

The closing date for this post is Thursday 26 September 2019 and applications will be considered immediately after the closing date. Interviews will be conducted on Sunday 27 October 2019.

Applications should be emailed to rabbinicsearch@wls.org.uk or by post, marked Private & Confidential, to Patrick Mocatta, Chairman, West London Synagogue, 33 Seymour Place, London, W1H 5AU.