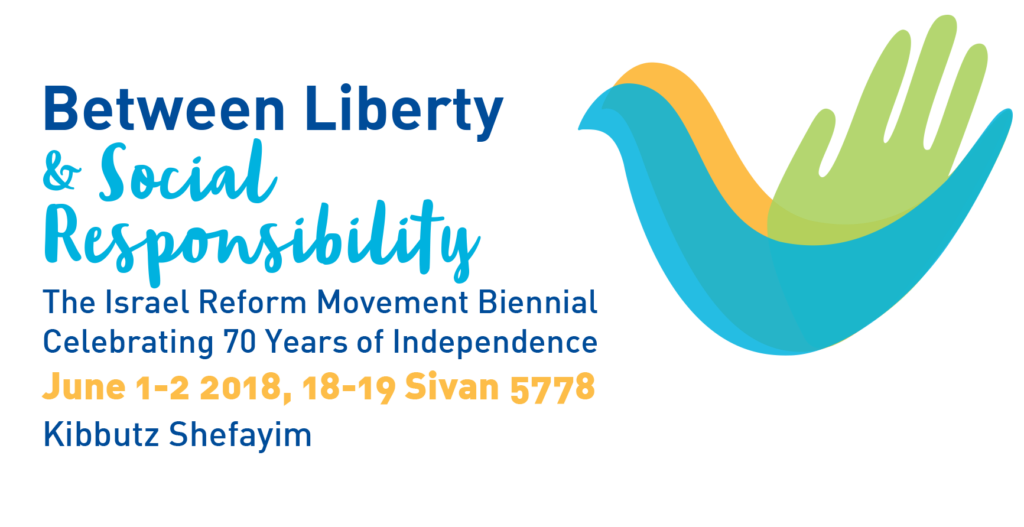 Join us in celebrating Reform Judaism in Israel at our 23rd Biennial!
Share in a Shabbat weekend of engagement, learning, music and prayer with fellow Israeli Reform congregants, leadership, rabbis and our friends and partners from around the world.
General Information:
This is the second time that we will be running an International Track at the Israel Movement for Reform and Progressive Judaism (IMPJ) Biennial. As part of this track, you will enjoy lectures, workshops and panels in both English and Russian, as well as musical performances, Kabbalat Shabbat and Shabbat morning services and other activities. The main opening plenary at the Biennial will be accompanied by simultaneous translation to English.
The International Track will be held alongside the general Biennial programming, with over 1,200 people in attendance, including members of our 50 Israeli congregations. Hebrew speakers coming from overseas are welcome to attend any of the Biennial programs.
Location:
The Biennial will take place at Kibbutz Shfayim, 15 minutes north of Tel Aviv.
Accommodations will be available at two locations – at the Kibbutz Shfayim hotel and at another hotel in Hertzliyah, a 10 minute drive from Kibbutz Shfayim. Shuttles will be available for those staying in Hertzliyah each morning and evening.
Cost:
Registration: $180 Includes participation in all workshops, panels, performances and services.
Room and Board: $400 per couple, $340 per individual (full board) Includes a festive Shabbat dinner on Friday night, breakfast and lunch on Shabbat. Also includes shuttle services for those staying in Hertzliyah.
*For those not desiring hospitality, meals are available at an additional cost; Accommodation will also be available on Thursday and Saturday.
Registration:
Registration and payment can be made through the Biennial's secure website, beginning in February 2018. To reserve your place before February, write to us at domim@reform.org.il
Program:
Enjoy a special Friday morning tour for the International Track, sessions with Israeli rabbis, scholars and public figures, a taste of our Israel-Diaspora programming and more.
A full program schedule will be available February 2018.