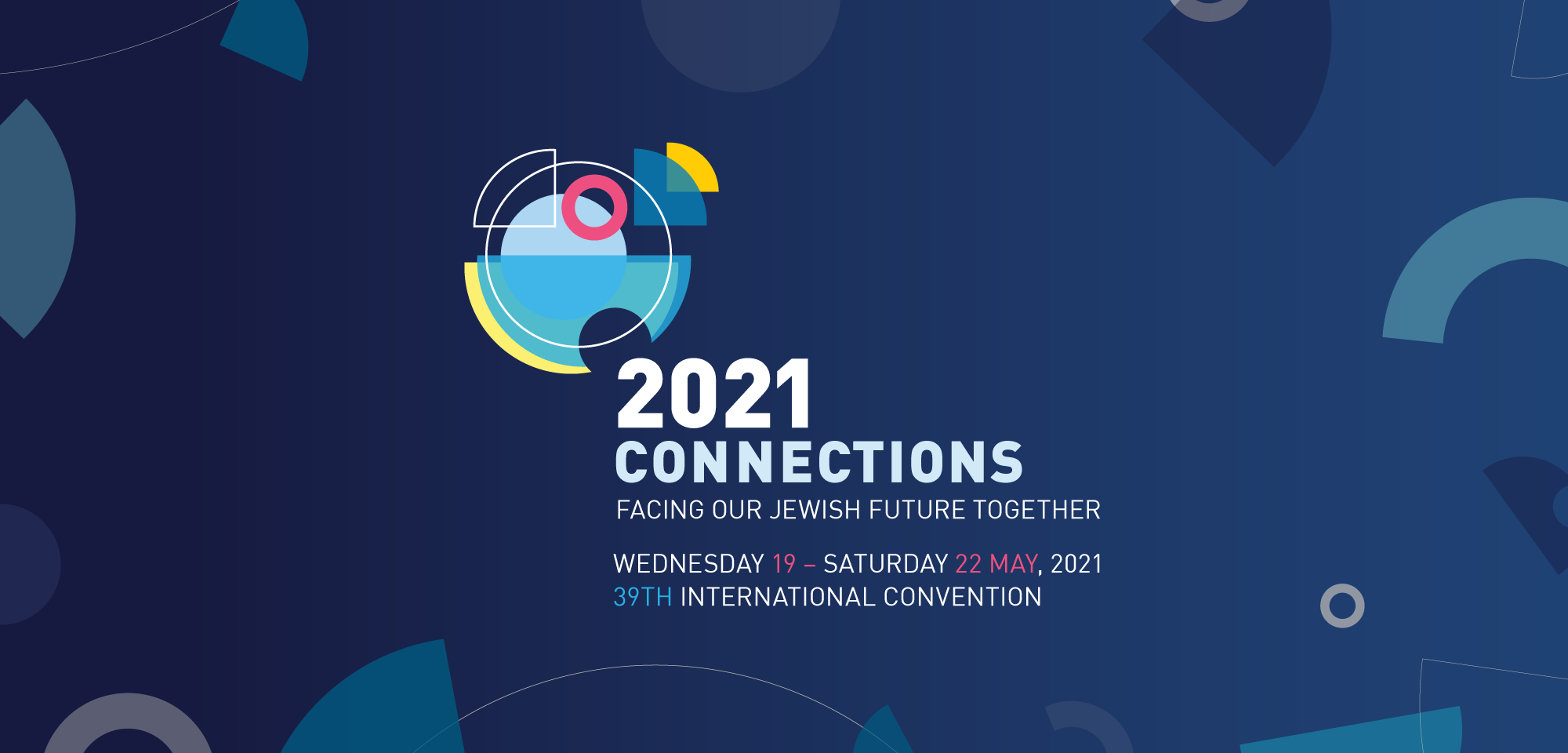 Dear friends,
We are excited to update you on this year's first-ever virtual Connections conference, "Facing our Jewish Future Together", where we will share our values as forces for change, explore ways to bring light to our communities and leaders as sources of strength in times of challenge or prosperity, and, most of all, bring our voices together in song and prayer, with our traditions and tunes, from around the world.
Our opening event, the installation of Rabbi Sergio Bergman as WUPJ President, will be available in multiple time zones, beginning in Australia on Wednesday, May 19 at noon. This means that our first session will be available as early as 8:00pm EDT in the US on Tuesday, May 18. Please mark your calendars for this exciting kick-off event and note that we will make this session available several times so you're able to attend from anywhere in the world. More details on the event agenda to come soon!
This is one of the many innovative ways this year's Connections aims to be as accessible and personal as possible. Other program highlights include:
• Hearing from inspiring speakers and movement leaders from around the world;
• Sharing ideas with others about the issues you care about, including Reform Zionism, politics, education; diversity and inclusion, antisemitism, and tikkun olam and social justice;
• Traveling (virtually) to Jewish communities around the world that you've always wanted to visit;
• Creating Jewishly with inspirational recreational activities;
• Finding meaning and spirituality on Shabbat in Kabbalat Shabbat and Shacharit morning services, Jewish text study, song sessions, and Havdalah.
With our digital platform, networking, informal, and intimate meetups will be available to all attendees throughout the conference and boosted by special programming. So if you're looking to catch up with friends you haven't seen since our last Connections or are interested in building a new peer group around a social action cause, this year's conference will enable all that and more!
Registration will open in early April. We hope that you will be able to attend!
For updates, follow us on Facebook, Instagram and Twitter, #wupjconnections.

Rabbi Jordan Helfman, Hannah Verhulst, and Nitzan Barak

---
Co-chairs
Carole Sterling

---
WUPJ Chair
Rabbi Sergio Bergman

---
WUPJ President