The Bergman Seminar for Progressive Jewish Education is an intensive 10-day program for teachers and professionals in the fields of Education and Jewish Education from around the world.
The seminar is a specially-designed educational experience through which the participants will explore professional implications and their personal connections among the basic concepts of Judaism: Connecting Land, People, State and Torah of Israel. מחברים ארץ, עם, מדינה ותורת ישראל
The faculty will include some of Israel's finest teachers, offering an extraordinary opportunity for intellectual exploration.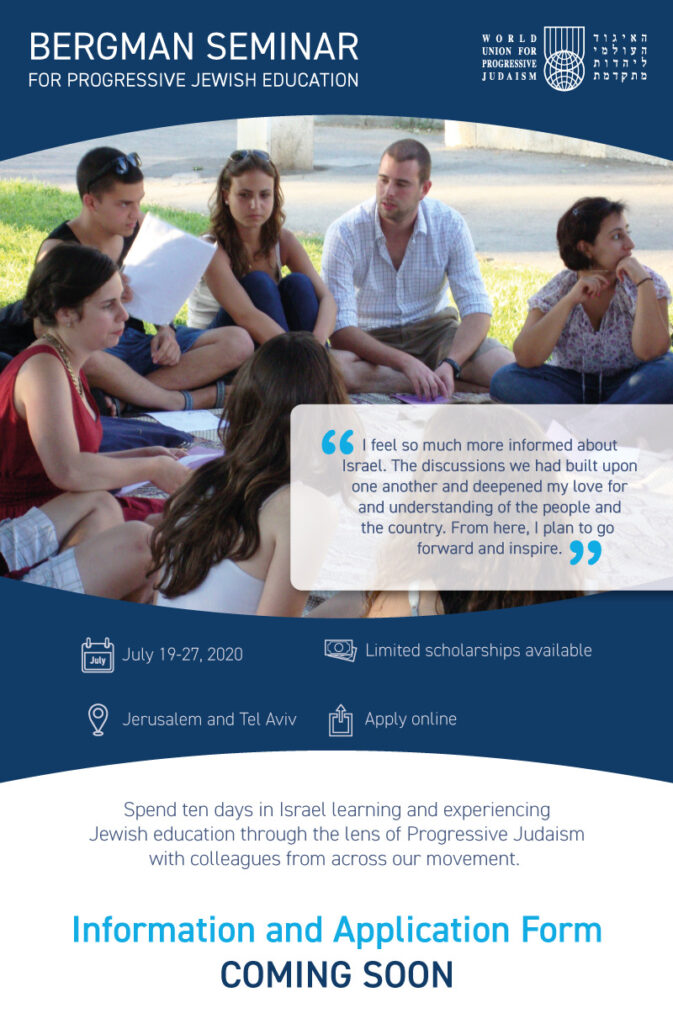 For inquiries, please contact: ayelet@wupj.org.il