Issue #498
Issue #498 – 02 October 2014 / 8 Tishrei 5775
Featuring:

Summing up Summer: FSU Camps Expose Jewish Youth to Torah, Mitzvot and Tikun Olam

Converging in Krakow: Jewish Journeys 2014 Seminar to Educate Young, Progressive Adults

HUC Cantorial Certification Students' Unforgettable Jerusalem Summer

Countdown to CONNECTIONS 2015: My ARI: Arieh Zagarodny

Live from Israel:News Bits:
Condolences

Dear Reader

Upcoming Events


Summing up Summer: FSU Camps Expose Jewish Youth to Torah, Mitzvot and Tikun Olam

A firsthand account by Rita Fruman, Netzer Coordinator, FSU

The summer camp season in the FSU is always eventful and full of surprises!

We held a total of 11 camps and seminars, among them a Special Needs Camp in Moscow, a variety of day camps held in Russia, Crimea, Ukraine, and four interregional camps in Belarus. These, along with the interregional conference that will take place in October, will result in 806 participants from all over the FSU who will have taken part in our summer camp program.
Wish you were here! Greetings from the 5774/2014 FSU Summer Camps.


This was a most unique summer. It was simultaneously challenging and rewarding. Due to the crisis in Ukraine, the venue for the interregional program had to be moved from Ukraine to Belarus. Despite the obstacles, we were able to find a very attractive venue outside of Minsk.

The theme of this year's interregional camp program was the Bible. We dedicated a lot of time to studying the sources and texts of Judaism, and it was wonderful to see the madrichim sitting and reading the Plaut Torah Commentaries, using this important publication as their basis for study and teaching.

Check out all the different summer camp sessions in this short clip.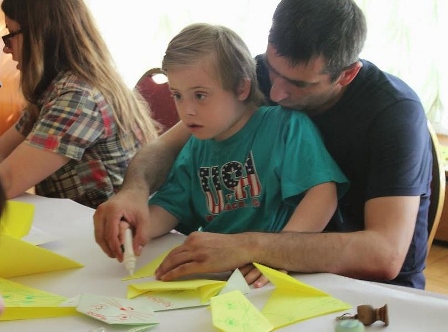 The sixth annual Special Needs Camp took place in Moscow, June 2014.


While it was a summer of conflict in the FSU and Israel, we were able to overcome this and provide both participants and staff with an island of stability, a taste of Am Israel. We can all be proud of this new generation of Jewish youth, who set aside all their differences and came together to support one another and Israel so as to learn about Reform religious and Zionist values: Torah, Mitzvot and Tikun Olam.

We were able to hold an amazing camp program in the FSU and provide Jewish youth with a wonderful environment filled with warmth, Reform Jewish tradition, Zionism and much needed laughter.

Wishing you and your families a New Year filled with good health, laughter, prosperity and serenity.



Read the complete FSU Summer Camp Report

here

.



Back to

Featuring




Converging in Krakow: Jewish Journeys 2014 Seminar to Educate Young, Progressive Adults

From October 16 to October 19, young, Progressive Jewish adults, mostly TaMar activists, from across Europe will have the opportunity to engage in high quality learning.

Jewish Journeys, established in 2008, is a collaborative program organized by Tamar Europe and TaMar Germany (Jung and Judisch Germany).

Once in Krakow, program participants will study with some of the best Progressive Jewish educators in Europe, celebrate services together and visit the many fascinating sights of Jewish Krakow.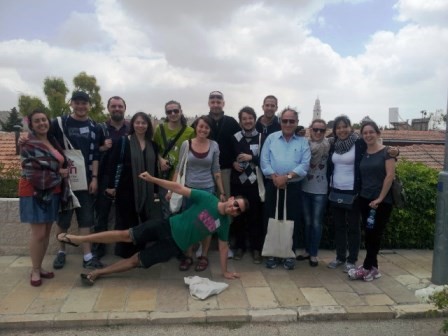 Education is Job 1: young adults enjoying a previous TaMar seminar.


The seminar will also dedicate one day to a visit to the Auschwitz concentration camp, where a memorial service will be conducted.

The scheduled sessions will cover a vast array of topics. Everything from an 'Everyday Yiddish' workshop to 'Managing Israel's Economy Between Wars', a lecture to be given by Israel's Channel 10 chief financial correspondent

Matan Hodorov

, will provide participants with a broad overview of recent developments in the Middle East, Israel and across the Jewish world.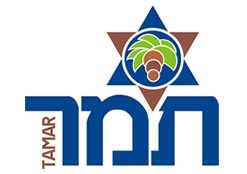 The young Jewish men and women fortunate enough to take part in Jewish Journeys 2014 will also learn about the Jewish renaissance flowering in Poland.

'Progressive Judaism in Poland: the Transformation of Identity' is but one of several highly anticipated lectures on the subject of the Reform Movement's historic and contemporary role in Polish Jewish life.

53 participants from Poland, Germany, the Czech Republic, the United Kingdom, Spain and Hungary have been confirmed for Jewish Journeys 2014.



For more information about the program as well as registration deadlines, please

contact Netzer

.
View the Jewish Journeys 2014 program
here
.


Back to Featuring


HUC Cantorial Certification Students' Unforgettable Jerusalem Summer



"Each moment I am in Israel is a blessing and a gift,"

says Laurie Weinstein, a first-year Cantorial Certification student at the Hebrew Union College-Jewish Institute of Religion (HUC-JIR).

Laurie and ten other Cantorial Certification students were pioneers this summer – participating in the first-ever seven-week summer semester at HUC-JIR/Jerusalem, studying side by side with first-year rabbinical, cantorial, and education students embarking on their Year-In-Israel program.


Go tell it on the mountain: Facing Mt. Zion, Cantorial Certification and Year-In-Israel students participate in the opening ceremony of their orientation program.


Their learning took place not only in the classroom, but in the midst of real life - as the Israel-Gaza conflict erupted just as they arrived on campus.

As Cantorial Soloists already serving synagogues throughout North America, they came to Israel to pursue their dreams of becoming fully accredited cantors. The semester in Israel was a core component of HUC-JIR's Cantorial Certification program – an executive learning program that combines on-site and distance learning.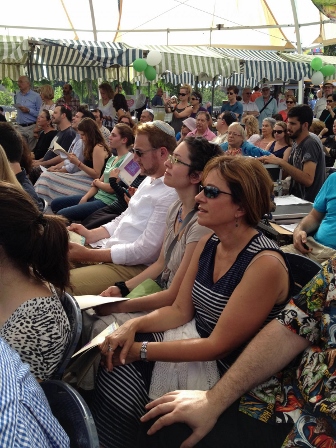 Students at a Shabbat service at the Tachana (Old Train Station) in Tel Aviv.


Leaving their jobs and, in some cases, their families for those seven weeks was not without its challenges. When one added this summer's matzav (the 'situation' of the conflict), the stakes were even higher.

While in the classroom, the students studied Hebrew, Biblical History, and Modern Israel in Song.

In addition to five-to-seven hours of classes each day, the students participated in weekly field trips and guest lectures. They also enjoyed spending time in communities around Jerusalem, Tel Aviv, Tiberias, and Safed.



Learn what the Cantorial Certification students took away from their Jerusalem summer

here

.



Back to

Featuring




Countdown to CONNECTIONS 2015:

My ARI: Arieh Zagarodny

CONNECTIONS 2015, taking place May 13-16 in Rio de Janeiro, Brazil, will be hosted by the Associação Religiosa Israelita (ARI).

Arieh Zagarodny

, Vice President of the ARI since 2013, is a genuine carioca (born in Rio). Arieh owns a successful travel agency and is married to Flávia, a computer engineer and former Chazit Youth Movement member. Arieh and Flávia are the proud parents of Ruth and Naomi, who are currently studying medicine and law, respectively. Following in their mother's footsteps, Ruth and Naomi are also active in the Chazit, as madrichot.

Arieh recently spoke about the importance of the ARI in his life as well the lives of many other members of Rio's Progressive community.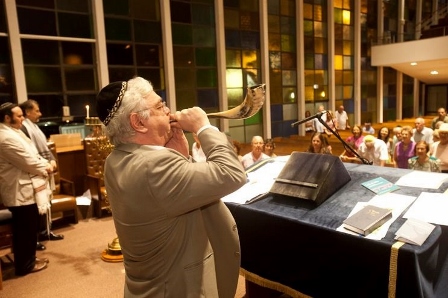 Days of Awe at the ARI: a congregation both proud of its past and enthusiastic about its future.


Bar Mitzvah Boy: I first started attending the ARI when I started my Bar Mitzvah studies in 1975.

Rio Bound: My family's connection to Rio began in 1910, when my great grandfather arrived here, alone, so he could first make money and then bring his wife and kids from Bessarabia.

Why ARI? Since I was a teenager, I have studied with rabbis here; been a member of the youth group and more. Some of my best friends, including Rabbis Alanati and Margulies, date back to those early days. ARI is basically an extension of my own home. Besides my Bar Mitzvah, I was also married there and my daughters' Simcha Bat and Bat Mitzvah ceremonies were all held at the ARI.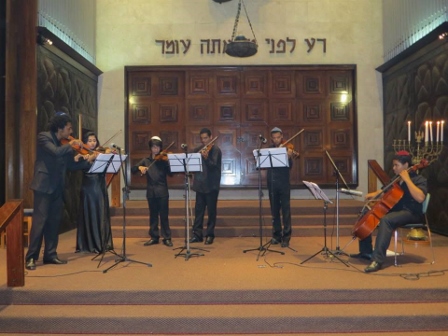 "If music be the food of love, play on." A musical interlude at the ARI.


Rio State of Mind: To make the most of their visit to Rio, our WUPJ friends from around the world should be patient enough to observe the Brazilian way of doing things: sometimes complicated but often effective. The good news for our visitors is that Brazilians will happily try to help foreigners in any way they can. While a modern country in most ways, it's important to keep in mind that Brazil to this day contains many aspects of a Third World nation.

Tips about Tikun Olam: If there's one issue that I'd like to learn more about it's how successful communities around the world approach the concept of Tikun Olam. How such communities attract new members is also an interest of mine.


Back to

Featuring





Live from Israel:

Israelis Help Israelis Celebrate the Holidays with Dignity

A new Israel Movement for Reform and Progressive Judaism (IMPJ) campaign has just been launched, inviting Israelis to contribute so that all Israelis, Jews and Arabs, can celebrate their holidays with dignity.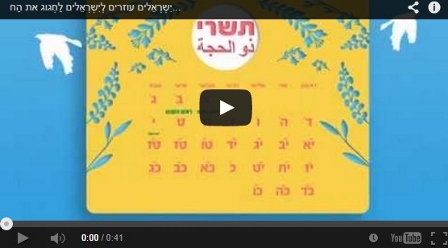 The campaign video, narrated in both Hebrew and Arabic, states that "this year, all of us, Jews, Muslims and Druze, will sit around the holiday table at the same time. During this time in particular, each and every one of us, Jew and Arab, deserves to celebrate his and her holiday with dignity, and out of a sense of friendship, partnership and tolerance. This year, we help each other make the holidays truly joyous."



View this inspirational video

now

.




Save all Important 5775 Dates on One Special Calendar!



The IMPJ has prepared, for the first time ever, a yearly calendar. Besides its obvious functions, the 5775 calendar features many eye catching pictures of the organization's myriad of activities and reflects the IMPJ's core values, of which the World Union for Progressive Judaism (WUPJ) is a strong supporter.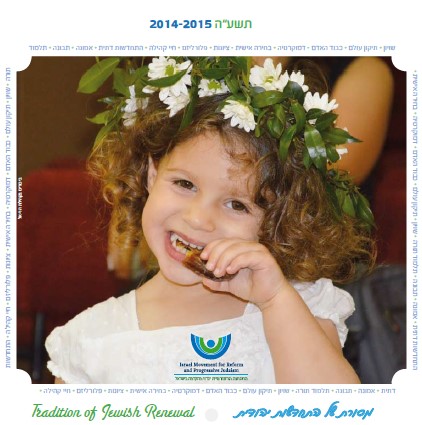 You will notice that the month of May, in honor of CONNECTIONS 2015, is dedicated to the WUPJ.

The calendars are being sold for NIS 30 (plus shipping and handling where applicable), a financial vote of support for the vital work being done by the IMPJ.



Back to

Featuring




News Bits:

Renowned International Expert on Religion: "Progressive Judaism is A Beacon of Hope"

On September 10, one of the world's leading experts in contemporary religion paid tribute to Reform Judaism.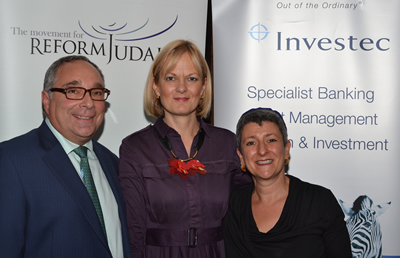 Hope's Messengers: Professor Linda Woodhead (center), flanked by MRJ Chair Robert Weiner and Senior Rabbi Laura Janner-Klausner.


Speaking at the Movement for Reform Judaism's (MRJ) Annual Dinner, held at the Montcalm Hotel near London's Marble Arch, Professor Linda Woodhead MBE DD, Professor of Sociology of Religion at Lancaster University, noted that Progressive Judaism represents "a beacon of hope."

Professor Woodhead then pointed out that Reform Judaism is one of the only religious groups in Britain to have a female leader and spokesperson; one of the few religious groups to support marriage equality and one of the only religious movements to acknowledge a diversity of voices in forming policy.



Read the complete article

here

.




Discuss

: The Trials and Tribulations of being a Jewish Woman in Today's Krakow

On September 14, Beit Krakow's

Rabbi Tanya Segal

participated in a panel on the occasion of European Day of Jewish Culture that discussed the nature of being a Jewish woman living in today's Krakow.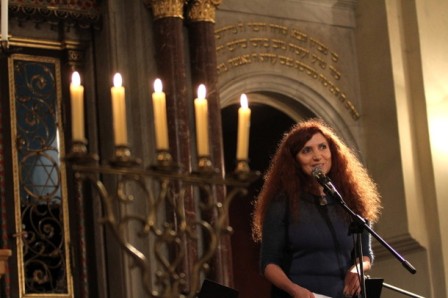 Women First: Beit Krakow's Rabbi Tanya Segal.


Poland's second largest city contains a small but thriving Jewish community. The theme for European Day of Jewish Culture 2014 was Women in Judaism. As such, representatives of the local Jewish community were invited to the Galicia Jewish Museum to share their challenging experiences, as well as the positive aspects, of being a Jewish woman in modern Krakow.

The European Day of Jewish Culture is an event celebrated in several countries across the continent. The aim of this day is to organize activities that expose the general public to Jewish culture, with the aim of exploring and promoting the cultural and historical heritage of the Jewish people.



The Day After: ARZENU to Take Part in JAFI Meeting Evaluating the Ramifications of Operation Protective Edge



Representatives from ARZENU, the umbrella organization of Reform and Progressive religious Zionists, will be participating in a meeting of the Board of Governors of the Jewish Agency for Israel (JAFI), October 26-28 in Ashkelon.

The meeting is being held in this southern city as a gesture of support for the communities in the region that suffered during Operation Protective Edge.

Reform representatives from Israel and the Diaspora will discuss the political and diplomatic aftermath of Operation Protective Edge with their counterparts from around the world.

Specifically, JAFI's initiatives to assist lone immigrant soldiers; the work of the organization's emissaries around the world in creating dialogue opportunities in their communities and raising awareness about the situation facing Israel today as well as the ongoing efforts to strengthen and support vulnerable communities in the south will be the focus of the three-day meeting.

The Board of Governors meeting will include field trips to various sites in the south that will showcase JAFI's work, both during Operation Protective Edge and in its aftermath.



Go on a Kabbalah Tour of Israel! Listen to Sacred Music, Visit Holy Sites.



The Union for Progressive Judaism

(UPJ)

is pleased to announce that

Rabbi Dr Orna Triguboff

, the founder and principal facilitator of the Neshama Life organization in Sydney, Australia, will lead a Kabbalah Tour of Israel, January 4-15, 2015, that will include Kabbalah study, sacred music, nature springs, and visits to holy sites.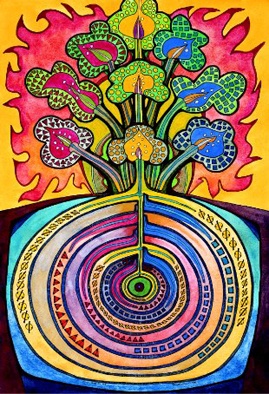 The trip is open to people from all backgrounds and levels of knowledge. It is suitable for those who have never traveled to Israel as well as individuals who have been to the country many times. Highlights include:

•

Jerusalem: City of David and tunnel tour
•

Tsfat: city of Kabbalah in the Galilee
•

Ein Gedi: springs and canyons
•

The Dead Sea, Masada and Ramon Crater




Back to

Featuring




Condolences


In Memoriam: Donald Day 1924-2014
It is with heavy hearts that we share the news of the passing of Donald Day, who served as chairman of both the Union of American Hebrew Congregations (now Union for Reform Judaism) (1979-1983) and our World Union for Progressive Judaism (1988-1995). Don was a deeply committed Jew, highly respected for his erudition - in both the written and spoken word.
He was a loving and heroic husband to Edith (Edy) and father to Cliff, Richard and Halee.
Austin Beutel, who followed Don as WUPJ chair, remembers Don's commitment to our work when the Soviet Union opened up in 1988. During this historic period Don exhibited strong leadership in a time of great expansion of the World Union's work.
Rabbi Richard Hirsch, Honorary Life President of the WUPJ, recalls the many personal trips that they took together to Russia, and how Don was inspired by the renewal of Soviet Jewry. Don chaired the committee charged with the construction of Mercaz Shimshon in Jerusalem. As Rabbi Hirsch reflects, "Don knew that if Diaspora Jewry did not feel comfortable in Israel, then Israel couldn't be the spiritual home of all Jews." Don was absolutely committed to promoting and enhancing pluralism in the State of Israel.
Donald Day represented the Movement at the Holocaust Claims Conference for many years, and was instrumental in negotiating with the Polish government to restore Polish Jewish cemeteries, and to share the religious treasures of what was once the largest Jewish community in the world with scholars.
Don's most remarkable talent was his ability to navigate and reconcile differences of opinion -- he listened carefully to all views, and when he rendered a final decision each person came away feeling that his or her voice was heard and considered, even if the decision did not go in their favor.
Current WUPJ Vice Presidents Rabbi Joel Oseran and Rabbi Gary Bretton-Granatoor both served under Don's leadership, as did WUPJ President, Rabbi Daniel Freelander. They remember Don as "one of the

g'dolei hador

– one of the greats of his generation," and as the epitome of a gentleman and a leader.
Funeral services will be held Sunday, Oct 5 at Temple Beth Zion in Buffalo, New York.
Don leaves a rich legacy of leadership, of actions, deeds and vision.
Zichrono Livracha. His memory will continue to be a blessing to the Jewish people.
The leadership and staff of the World Union offer their sincerest condolences to North American Advisory Board member Lenore and Dan Mass and family on the passing of Lenore's mother Rose Edelstein z"l. Donations in Eva's memory may be sent to the National Council for Jewish Women.

May her memory be for a blessing.
Back to

Featuring



Dear Reader
Stay current with newsletters from our regions. Click here for more details.
What do you think about our newsletter?
Please click here to send your comments or suggestions.




Back to

Featuring




Upcoming Events

November 20-23, 2014 -

Union for Progressive Judaism in Australia, Asia and New Zealand (UPJ) Biennial

- "You and I Will Change the World", Adelaide, Australia




January 2015

-

Netzer Veida Olamit

,

Israel



January 8-15, 2015 -

The Roswell Seminar for Social Justice

, Israel



February 5-15, 2015 - Beutel Seminar, Israel

March 22-25, 2015

-

Pursue Justice: Seminar for Legal Professionals, Israel

May 13-16, 2015

–

Connections 2015, World Union for Progressive Judaism(WUPJ) 37th Biennial Conference, Rio de Janeiro, Brazil

May 28-June 7, 2015

-

The Israel Study Kallah, Israel

July 2-12, 2015 - Bergman Seminar for Jewish Educators, Israel

June 9-19, 2015

-

Australian Council of Christians and Jews Multi-Faith Seminar, Israel

November 4–8, 2015

–

Union for Reform Judaism (URJ) 73rd Biennial Conference, Orlando, Florida




Back to

Featuring