Issue #495
Issue #495 – 21 August 2014 / 25 Av 5774
Israel Up Close: Bergman 2014 Seminar for Progressive Jewish Educators

Kehilat Shanghai Launches Kasahun Baynesian Memorial Fund

UPJ Germany Teaches, Worships and Inspires at 20th Annual Conference

Czech Jewry Gets a Dose of Yedishkeit at 8th Reform Shabbaton

Can WUPJ Rally to Save a Texas Boy's Bar Mitzvah?h
CONNECTIONS 2015: Simcha, Soul and Solidarity on Facebook
Live From Israel
Ending on a High: IMPJ's Havaya Summer Camp Session Concludes
Spanish Solidarity: Netzer Barcelona Visits Israel
Bonding in Bomb Shelters: RRA Rabbis Take Part in Intense, Stimulating Seminar
Mark your Calendar
Webinar Alert: Make Sense of the Latest Developments in the Middle East
!Spend your High Holidays with us, wherever you are
Israel Up Close: Bergman 2014 Seminar for Progressive Jewish Educators
Part I: Seminar under the Cloud of War

By Rabbi Steve Burnstein, Director Anita Saltz International Education Center

Participants in this year's Bergman Seminar for Jewish Educators received and gave much more than they expected. Meeting with innovative educators and cutting-edge projects, and learning how to use these experiences to enhance their own communities, was all part of the itinerary. However, being in Israel during Operation Protective Edge was an unforeseen development that added an extra layer of meaning to the Seminar.
Everyone the Seminar participants met, taxi drivers, waiters, shopkeepers, and educators, expressed tremendous gratitude for being in Israel during this period. Seminar attendees learned firsthand about the resilience, courage, compassion and strength of Israelis. They saw how life continues in tense times.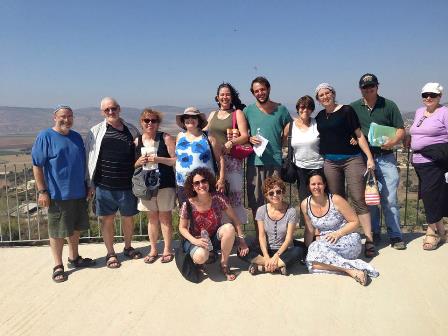 The Power of 13: Bergman 2014 Seminar Participants.
Prior to the commencement of Operation Protective Edge, the Seminar had nearly filled to capacity, with 23 participants from Argentina, Brazil, Canada, France, Mexico, the United States and England having registered.
Then, two days before the program was to begin, international airlines cancelled flights to Israel. As a result, many of our participants were unable to get to Israel for the Seminar.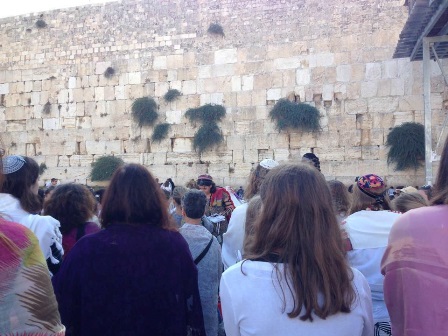 Spiritual Education: Seminar Participants Worshipping at the Western Wall.
However, the Bergman Seminar continued, and thirteen of us experienced this incredible once-in-a-lifetime learning opportunity together.
Our first morning as a group, we explored Jerusalem with master educator Alexandra Benjamin who discussed different approaches to Jerusalem, exile and the Diaspora. Then, we continued to a street fair on Emek Refaim street, where merchants from the south of Israel had come to Jerusalem to sell their products.
For our first Kabbalat Shabbat we were joined by Rabbi Ada Zavidov, Cantor Evan Cohen and their community, the Israel Movement for Reform and Progressive Judaism's (IMPJ) Kehilat Har El, for a lively service followed by Shabbat dinner at Mercaz Shimshon /Beit Shmuel, the World Union for Progressive Judaism's (WUPJ) headquarters. We spent our second Shabbat at the Beit Tfila HaYisraeli in Tel Aviv…
What adventures await the Bergman Seminar 13? Stay tuned for the next installment!

Back to In This Issue


Kehilat Shanghai Launches Kasahun Baynesian Memorial Fund
On July 17, Israel Defense Forces (IDF) Officer Kasahun Baynesian was killed when his brigade's jeep was struck by an anti-tank missile fired by terrorists from Gaza. Three of Kasahun's fellow soldiers also perished in the attack. What exacerbates this tragedy is that Kasahun's wife, Galeitu, was nine-months pregnant with the couple's fourth child when her husband was killed.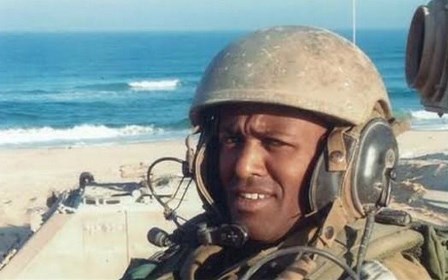 A Hero's Death: Officer Kasahun Baynesian, Killed During Operation Protective Edge.
In response, Kehilat Shanghai has launched an initiative to support the widow Galeitu and her four young children. The Kasahun family immigrated to Israel from Ethiopia and currently live in Netivot - a small town in the south of Israel.
Unfortunately, many Ethiopian Jews serving with honor in the IDF do not have the financial resources that the wider Israeli society does.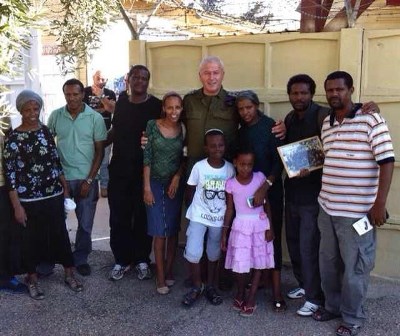 Kasahun's C.O., Colonel Yossi Hadad, Visiting the Fallen Soldier's Family in Netivot.
Kehilat Shanghai's goal is to present a substantial financial contribution to the Kasahun family in an attempt to secure, at least in part, its financial future. All monies raised will be given directly to the family. Specifically, a savings account will be opened for the Kasahun family children. As such, all contributions will ultimately be divided among the five surviving members of Kasahun's family.
Kehilat Shanghai is coordinating this effort directly with the Danny Adenaw Abebe, an award-winning journalist with Israel's Yedioth Ahronoth newspaper.
Kehilat Shanghai is affiliated and strongly supported by the WUPJ and its regional arms: the Union of Progressive Judaism (UPJ) in Australia and the United Jewish Congregation (UJC) in Hong Kong.
UPJ Germany Teaches, Worships and Inspires at 20th Annual Conference
The 20th annual conference of the Union for Progressive Judaism in Germany took place in Berlin-Spandau. Participants from each of the UPJ's 24 congregations took part. More than 30 workshop sessions in German, English and Russian about practical community work, liturgy and music, rabbinical tops were conducted.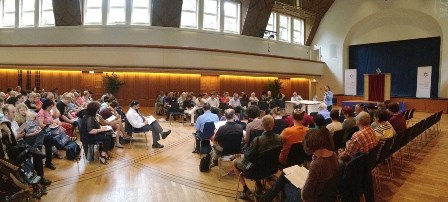 Many Languages, One Destiny: UPJ Conference, Hels in Berlin-Spandau.
In response to the situation in the Middle East, Rabbi Dr. Henry Brandt and Guenther Ginzel gave an insightful overview of the latest developments as well as advice on how German Jewish communities should address such issues as anti-Semitism.
Shabbat services were led by Rabbi Reuven Bar-Ephraim. On Shabbat morning, the rabbinical and cantorial students of the Abraham Geiger College made the service a memorable one.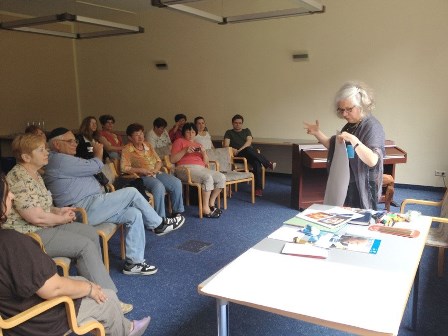 Workshops Galore: One of Over 30 Sessions Conducted at UPJ Conference.


On the last day of the conference, elections were held. In a landslide victory,

Sonja Guentner

, Chairperson of UPJ Germany, garnered 75 out of the 77 votes cast by delegates.

Deborah Tal-Ruettger

was also confirmed as Vice-Chair. The UPJ's other board members are

Alexandra Khariakova

,

Verena Menn

,

Michaela Michalowitz

,

Rabbi Dr. Walter Rothschild

and

Benno Simoni

.
Over 250 participants, from member congregations as well as those that are organized under the Central Council of Jews in Germany, attended UPJ's inspirational four-day gathering.
The 2015 conference will be held from July 2 to July 5 in Berlin.
Czech Jewry Gets a Dose of Yedishkeit at 8th Reform Shabbaton
The 8th Reform Shabbaton for Czech Jewry, under the auspices of Prague's Bejt Simcha community, was held from August 15 to 17 in the beautiful town of Karlovy Vary/Carlsbad. The 70 participants enjoyed a multi-faceted weekend where services were held in the synagogue of the local Jewish community, with the cooperation of Pavel Rubin, Chairman of the Karlovy Vary Community.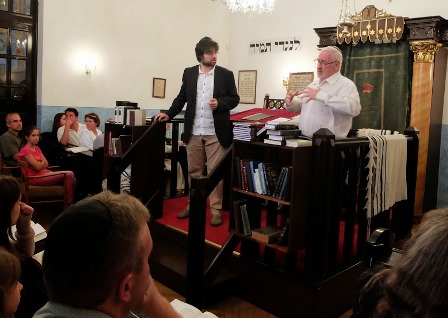 Sermon to Remember: Paul Liptz's Dvar Torah at Bejt Simcha, Prague.
Bejt Simcha cantor Ivan Kohout led the Erev Shabbat services that included a Dvar torah by Professor Paul Liptz, Director of Education at the Anita Saltz International Education Center.
On Saturday afternoon, Professor Liptz gave a presentation on Israel and the contemporary Middle East that was followed by a Q and A session that evening.
While Czech Jews have long been committed to learning, their positive feelings towards Israel are also a testament to the Czech government's supportive stance.
An afternoon walk through the quaint town was led by local congregants who also took the group on Sunday morning to the Hroznetin cemetery, which is located on the top of an isolated hill. This strangely placed final resting place is the result of 18th century legislation restricting the burial activities of Jews.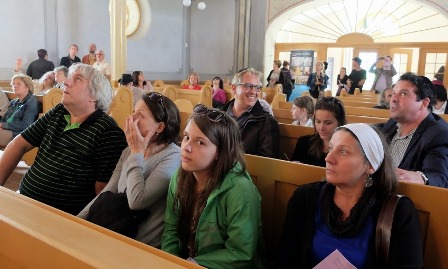 Rebirth of Reform: Visiting Recently Restored Pilsen/ Plzen Synagogue.


The Shabbaton concluded with a visit to the two synagogues in Pilsen/Plzen. Both have been restored and the Great Synagogue is now used as a concert hall. The synagogue's renovation was part of the "10 Stars Revitalization of Jewish Monuments", an initiative aided by European Union funds.
Michal Spevak, Chairman of Bejt Simcha, together with Olga Melzochova, organized a marvelous weekend that enabled Czech Jews to experience an all-encompassing Jewish atmosphere.
The community has developed considerably in the last decade, largely due to the generous financial assistance of Liz and Jim Breslauer.
Can WUPJ Rally to Save a Texas Boy's Bar Mitzvah?
By Barbara Boyd Cohen, Proud Mother of Cameron.
Recent events in far off Israel had a direct impact on our son Camron's long-planned Bar Mitzvah. When Cameron asked me and my husband two years ago to be Bar Mitvahed in Israel, we were thrilled. Having visited the country twice before our kids were born, we had always hoped for an opportunity that would allow them to fall in love with Israel the way we did.
Focused on a Jerusalem Bar Mitzvah, we got busy. First, we contacted Rabbi Wilfond in Jerusalem, who would go on to work as Cameron's tutor. Next, we lined up a guide who would take us all over Israel.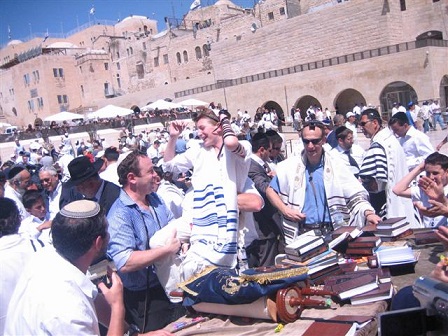 Visions of a Jerusalem Bar Mitzvah: Not Meant to be?
(Image courtesy of israelstreet.org)
We were all set to fly to Tel Aviv on July 26. Then, came the news reports about the killing of three Israeli teenagers and the subsequent murder of a Palestinian teenager. Despite the growing tension, our plans remained unaffected until days before our departure, when the FAA announced it was suspending all flights to Tel Aviv.
Time for Plan B. What Plan B? We frantically decided on what to do next: Cameron's Jerusalem Bar-Mitzvah would have to be held somewhere in Europe.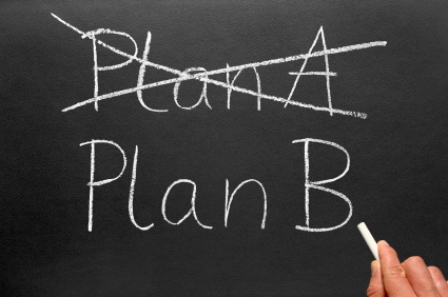 Finding a European Reform congregation to celebrate our son's Bar Mitzvah was a long shot. Still, I contacted our rabbi in Texas, who suggested we get in touch with the World Union for Progressive Judaism.
One day before our scheduled departure, I visited the WUPJ web site and sent out an SOS e-mail. I was not optimistic about getting a reply.
However, within a few short minutes I received a response from Rabbi Gary Bretton-Granatoor, Vice President, Philanthropy for the World Union for Progressive Judaism, who quickly put me in touch with Miriam Kramer, Chairman of the European Union for Progressive Judaism (EUPJ) and a London resident.
Still, we were skeptical. We departed Dallas/Fort Worth International Airport convinced that Cameron's Bar Mitzvah was not going to happen…
Will Cameron Cohen be Bar-Mitvahed? Will WUPJ save the day? Keep an eye out for the next newsletter, where all shall be revealed!
CONNECTIONS 2015, the WUPJ"s 37th biennial convention, will feature an exciting and stimulating program. As with every CONNECTIONS conference, the festivities will kick off with the traditional flag procession ceremony.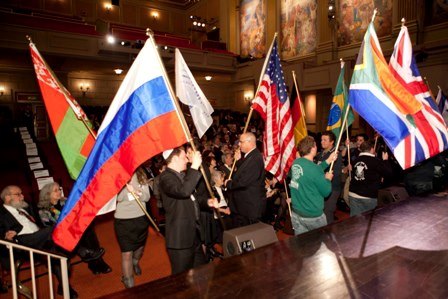 Many Flags, One Language: CONNECTIONS 2013, Jerusalem.
Then, Reform, Progressive and Liberal Jews from around the world will gather to participate in dozens of workshops, seminars, field trips, inspiring keynote addresses and exceptional music.

There is sure to be something for you at CONNECTIONS 2015. Seize this opportunity to meet with our global leadership and hear about exciting and innovative programs that are taking place in communities near and far.
You will also be able to visit our thriving local communities in the 'Marvelous City' of Rio de Janeiro, Brazil.


Time to connect: visit the just launched CONNECTIONS 2015 page on Facebook!
Ending on a High: IMPJ's Havaya Summer Camp Session Concludes
Another one of the IMPJ's Havaya Summer Camp sessions has come to a successful end.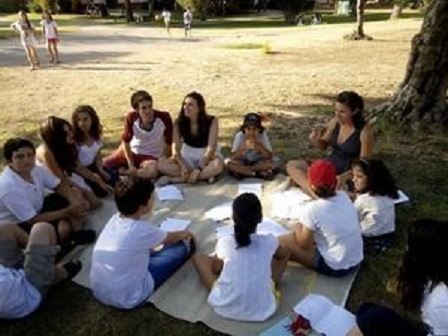 Getting to Know Israel and One Another: Havaya Summer Camp 2014.
In 2014, the camp took place in Givat Havivah, a co-existence village near the northern town of Hadera. This year's camp became instantly memorable as a result of Operation Protective Edge, when campers had to quickly learn the meaning of resilience.
Along with facing the realities of war and preparing care and food packages for southern residents, the campers, almost 300 in total, got to enjoy rope games, field cooking, ecological construction and much more.


Spanish Solidarity: Netzer Barcelona Visits Israel
In spite of the recent tensions in Israel, close to 20 Netzer Barcelona madrichim recently flew into and spent time in the country. This group of friends and future leaders landed in Israel on August 14.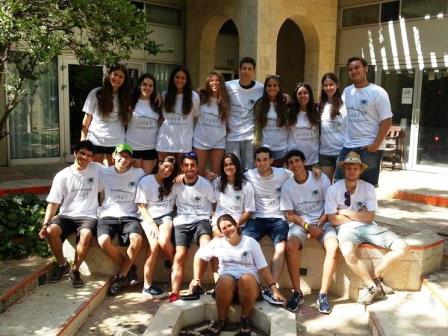 P.S. We Love Israel! Netzer Barcelona Madrichim.
The Spanish delegation was escorted by two Australian participants in the current Shnat program to Shabbat services at congregation Kol Haneshama. Following the service, these same 'Shnatties' organized and ran an oneg (Shabbat activity) in honor of the madrichim from Barcelona at the nearby Yitzhak Rabin Youth Hostel.
On Sunday, the madrichim had an important meeting with Maoz Haviv, Executive Director of Netzer Olami, Michael Vainberg, Director of Netzer's Shnat Program and Anna Posner, who is currently acting as Educational Director of Netzer Olami.
The Netzer Barcelona madrichim then visited Yad Vashem, the nation's official memorial to the victims of the Holocaust.
Next, the visitors from Spain left Israel's capital city to explore other parts of the country. The group is scheduled to fly back home on August 24.
Bonding in Bomb Shelters: RRA Rabbis Take Part in Intense, Stimulating Seminar
Twenty-five members of the Reconstructionist Rabbinical Association recently came to Israel for an intensive eight-day seminar.
The rabbis were told about the challenges facing the Reform Movement in Israel. Rabbi Gilad Kariv, Executive Director of the IMPJ, Rabbi Naamah Kelman, Dean of HUC-JIR/Jerusalem and Anat Hoffman, Director of the Israel Religious Action Center, provided insights into both the difficulties faced by the Movement as well as its many successes and opportunities going forward.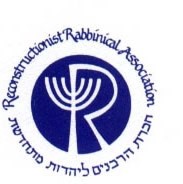 This exploration continued with in a meeting with Rabbi Joel Oseran, Vice-President of International Development of the WUPJ and Rabbi Steve Burnstein, Director of the Saltz International Education Center.
During the course of an intense eight days, seminar participants bonded in stairwells and bomb shelters while learning firsthand about the tense realty of life inside the Jewish State.
Webinar Alert: Make Sense of the Latest Developments in the Middle East
Recent events in the Middle East have once again thrust this volatile region onto the world's headlines. The speed in which new developments occur in this troubled part of the world can often times confuse even the most educated person.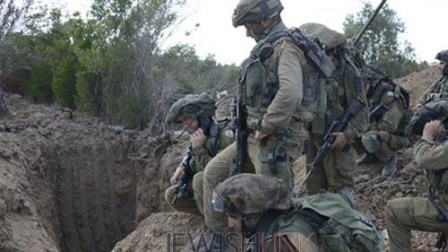 Terror Tunnel Uncovered During Operation Protective Edge.
ARZENU and the WUPJ will be holding a special webinar on Sunday, August 24 at 8:00 pm (Israel time) that will consider the myriad of challenges that recent events have presented Israel, as well as global Jewry, with. Please note that as space is limited, you are advised to reserve your spot as soon as possible.
Full content and registration details about the webinar are available here.
Spend your High Holidays with us, wherever you are!
Looking for a place to attend High Holiday services this year? With over 1,200 Progressive, Liberal, Reform and Reconstructionist congregations in close to 50 countries, the WUPJ probably has you covered.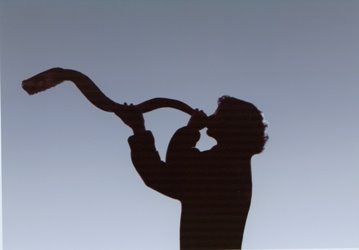 Our worldwide family of close to 2,000,000 people looks forward to welcoming you, your loved ones and significant others. Our global community is comprised of singles, families, interfaith couples, young professionals, teachers, students, artists and many more.
So, if you are seeking a traditional yet contemporary expression of Jewish spiritual and cultural identity, look no further: you have found a home for the High Holidays.
Interested? Please contact us.

Back to In This Issue


Condolences

The leadership and staff of the World Union offer their sincerest condolences to the Beutel family following the loss of Irwin G. Beutel, who passed away on August 19, 2014 at the age of 78 after a brief illness he fought bravely. Irwin was the beloved brother and brother-in-law of Austin and Nani, longtime supporters and members of the WUPJ currently serving on its Executive Board.

Funeral services will be held from Paperman & Sons (3888 Jean Talon St. W.; Montreal, Canada) on Friday, August 22 at 12:00 noon. Burial will follow at the Congregation Shaar Hashomayim Cemetery (1250 Chemin de la Foret; Outremont). The family will sit Shiva at Irwin's home from Friday, August 22 through Thursday, August 28. Notes of condolence may be sent to Austin, Nani and family at their residence (33 Gardiner Rd.; Toronto, ON M5P 3B6, Canada) or at austin@oakwest.ca.
May his memory be for a blessing.

Back to In This Issue


Upcoming Events
November 20–23, 2014 – Union for Progressive Judaism in Australia, Asia and New Zealand (UPJ) Biennial - "You and I Will Change the World", Adelaide, Australia

May 13-16, 2015 – Connections 2015, World Union for Progressive Judaism(WUPJ) 37th Biennial Conference, Rio de Janeiro, Brazil



May 28-June 7, 2015

- The Israel Study Kallah, Israel



July 2-12, 2015 -

Bergman Seminar for Jewish Educators, Israel



June 9-19, 2015

- Australian Council of Christians and Jews Multi-Faith Seminar, Israel