Issue #491
Issue #491 – 26 June 2014 / 28 Sivan 5774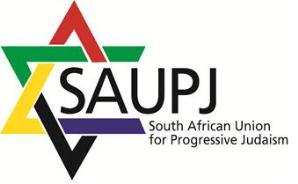 The SAUPJ (South African Union for Progressive Judaism) biennial conference, which took place at Cape Town's Temple Israel from June 6-8, 2014, heralded a new era for the community.
The gathering marked the end of Steve Lurie's 10-year tenure as SAUPJ Chair. In his place, the Conference selected Alvin Kushner as SAUPJ's new Chair. Kushner is a member of Temple Israel and has served in numerous positions, both in the Temple and on the SAUPJ national board.
The WUPJ's Vice President for International Development Rabbi Joel Oseran noted, "The SAUPJ and the WUPJ have been blessed to have had the caliber of leadership provided by Steve Lurie during his long and distinguished service to Progressive Judaism nationally and internationally. We owe him and Rahle, who has been at his side always, our profound gratitude."
The Conference program was chock full of sessions aimed at developing Jewish education and strengthening Jewish commitment so as to support democracy, freedom, tolerance and compassion.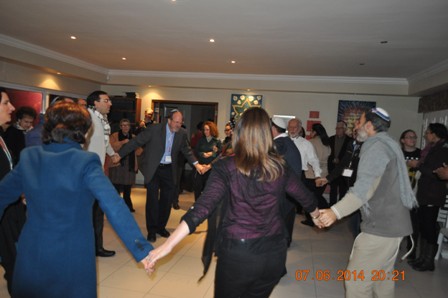 .Dance the Night Away: Havdallah, South African Style
The 'Biblical References to the Importance of Unity in Diversity' was a Conference highlight, as was the 'What do we Want from the Future SAUPJ in an Ideal World' round table group and plenary session.
Rabbi Oseran led sessions on Israel and World Jewry while Director of JHub and former head of the Reform Movement in the UK Rabbi Shoshana Boyd Gelfand served as scholar in residence for the Conference and gave sessions on leadership and group dynamics.
Electing Diversity: IMPJ Choses New Chair, Reuven Marko
On June 18, the Israel Movement for Reform and Progressive Judaism (IMPJ) confirmed the election of its new Chairman, Vice Chairman, as well as Management and Audit Committee members.
Congregations voted by secret ballot, with mandates accorded to each community based on membership size.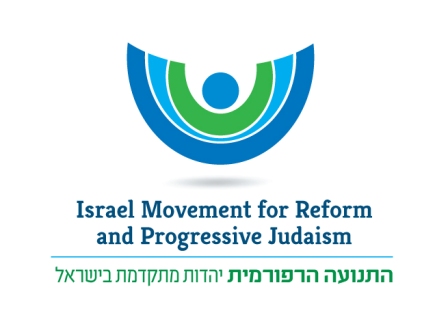 Candidates were presented during the weekend of May 23 and 24, at the IMPJ's Golden Jubilee Anniversary Biennial Assembly.
Reuven Marko is the IMPJ's new Chairman. Marko, a member of the Natan-Ya congregation since 1969, brings a wealth of experience to his new post, having previously served in various leadership roles inside Israel's Movement, including six years on the Finance Committee, Chairman of the Community Development Committee, and Chairman of the Subcommittee for Resource Development.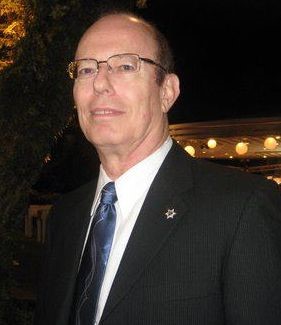 .New IMPJ Chairman Reuven Marko

.Two years ago, the IMPJ appointed Marko as a senior consultant for riding4reform in order to enhance that project's economic viability
Reuven and his wife Ahuva are the proud parents of six: two daughters, Limor and Nava, and four sons, Ophir, Elik, Tomer and Edo. In the last year, Reuven and Ahuva celebrated the birth of their first grandchild, who is the great grandchild of one of the founders of the Reform Movement in Netanya, Yitzchak.k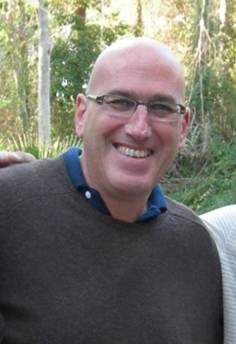 New IMPJ Deputy Chair, Yair Lootsteen.n

Yair Lootsteen was elected to serve as Deputy Chair of the Israel Movement for Progressive Judaism - the Israeli Reform Movement, charged with overseeing IMPJ financial affairs. He has been on the IMPJ Board since late in 2013. Born in London, England, Yair grew up in Toronto, Ontario. He made aliyah in 1979 and has since resided in Jerusalem.m

A lawyer, Yair served in the IDF's Military Advocate General Corps for 23 years, completing his term of duty in 2007 with the rank of Colonel. Since completing his regular IDF service, Yair has invested much of his time on issues relating to Jewish pluralism in Israel, particularly in Jerusalem. From 2010 to 2013 he served as president of Kehilat Kol Haneshama, the largest Reform synagogue in Jerusalem and continues as an active member of that synagogue's Board.d

A member of ARZENU's Israel team, Yair is Co-Chair of the World Zionist Organization's Standing Committee on Budget and Finance. He is also a regular columnist for the Canadian Jewish News. Yair is married to Hanna and they have two children, Naomi and Natan.n
The vote was presided over by Acting Chair of the IMPJ General Assembly and Chair of the Elections Committee Paula Edelstein, Chair of MARAM (the Reform Rabbinic Council in Israel) and official MARAM representative to the Conference Rabbi Yehoyada Amir, and the outgoing Chairman of the Audit Committee, Yuval Newman.n
The election results have brought to the fore men and women from a variety of backgrounds, a reflection of the IMPJ's long standing commitment to diversity.
WJC
leaders, including President

Ronald Lauder

, popped in for an unexpected but welcome visit to the

Sandy Breslauer Beit Simcha Center for Progressive Judaism Center

on June 8.
Lauder took a surprise detour from his Shavuot itinerary, and wound up having breakfast with Rabbi Grisha Abramovich, the World Union for Progressive Judaism's resident rabbi for Belarus.
During the meeting, Lauder expressed support for the Progressive community and was open to the idea of future cooperation with the WJC.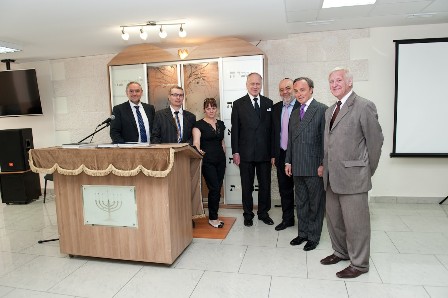 Unexpected, Welcomed: WJC President at Beit Simcha Center, Minsk.

WJC CEO Robert Singer and leaders of the Euro-Asian Jewish Congress were also present at this impromptu get together.

Earlier, Lauder was joined by Euro-Asian Jewish Congress President Julius Meinl, WJC Vice President and Russian Jewish Congress President Yuri Kanner as well as other foreign guests and diplomats at an emotional time capsule laying ceremony at the Mali Trostenets Memorial in Minsk.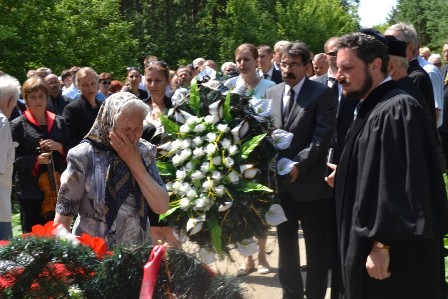 .Unspeakable Horror: at the Mali Trostenets Memorial in Minsk

The President of the Republic of Belarus Alexander Lukashenko also attended the ceremony, along with other dignitaries including Executive Director of the Movement in Belarus Michael Kemerov and Rabbi Abromovich.

"The genocide should have been stuck in the memory of mankind forever and given lifelong immunity against the virus of Fascism. Unfortunately, this did not happen. Today, Fascism is again raising its head. Today, some people are attempting to rewrite the history of World War II," Lukashenko said.

At the Mali Trostenets extermination camp, the Nazis killed over 200,000 people of various religious denominations and nationalities, including Slavs, Jews, and Gypsies.

Ronald Lauder noted that "The main lesson that all of us must learn today is that it is necessary to fight against any manifestations of racism, anti-Semitism, xenophobia and intolerance."

Following the memorial service at Mali Trostenets, the distinguished group then visited Blagovshina, another sight of mass slaughter during World War II, located near Minsk.




Parting Ways: ARZENU Bids Fond Farewell to Joan Garson

ARZENU, the International Federation of Reform and Progressive Religious Zionists, assembled in Israel between June 18 and June 21 for a series of productive meetings and stimulating sessions.

The program's variety was a testament to ARZENU's broad range of interests, with special emphasis on reaching out to young adults.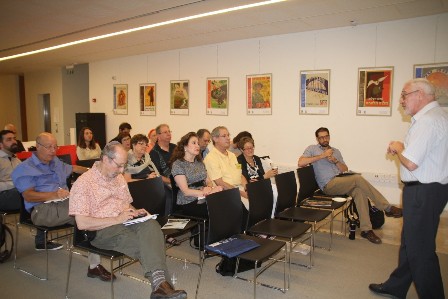 Zionism 101: Studying with Prof. Paul Liptz at the Herzl Center.
ARZENU is the voice of Reform/Progressive/Liberal Jews at the Parliament of the Jewish People, the World Zionist Organization (WZO). ARZENU leads the largest faction at this parliament and has important connections with Israeli political parties in the Knesset. As a result, ARZENU is a conduit for bringing the Israel Reform Movement to the Israeli political system. Through this connection, the Israel Reform Movement is able to impact the Knesset on issues of religion and state, pluralism, gender equality, conversion, civil marriage and divorce, equal rights for non-Orthodox rabbis and more.
At the meetings, the relationship between ARZENU in the Diaspora and Reform Judaism in Israel was a well-attended session, moderated by Rabbi Larry Englander, with panelists, Joan Garson, Rabbi Gilad Kariv and Yaron Shavit, outgoing chair of the Israel Reform Movement.

Jerusalem Smiles: ARZENU Members From Seven Countries in Israel's Capital City.
Beyond ARZENU business, attendees also took part in a KKL tour to Nahal Be'er Sheva, Ofakim, and the Wadi Atir valley.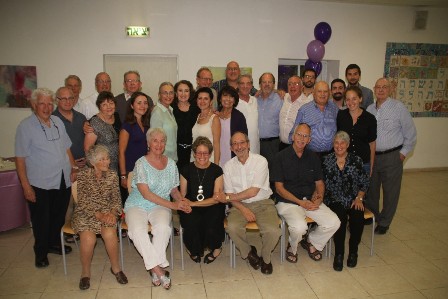 Class of 2014: ARZENU Reps. From Around the World at Joan Garson's Farewell Dinner.

The meetings also marked the end of Joan Garson's remarkable tenure as Chair of ARZENU. A festive Shabbat evening dinner in honor of Joan was held at Kehilat Kol Haneshama in Jerusalem at which time Rabbi Joel Oseran, WUPJ VP for International Development presented Joan with a WUPJ Mezuzah in tribute for her years of outstanding leadership and partnership with the WUPJ.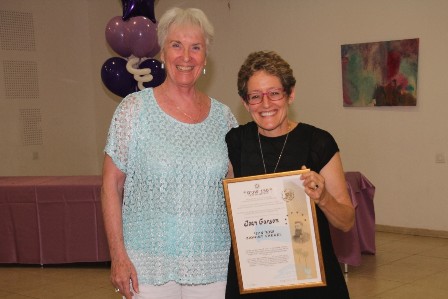 Well Done: Dalya Levy Presents Joan Garson with the "Zionist Shekel" Certificate.

ARZENU is currently in a period of transition, with Rabbi Englander, who is retiring as rabbi of the Solel Congregation of Mississauga (Canada) after 41 years of service, having officially assumed his new role as ARZENU Chair during the meetings.
As ARZENU Executive Director Dalya Levy explained to participants:
"With the 2015 World Zionist Organization elections on the horizon, ARZENU is encouraging supporters of the Israel Reform Movement, wherever they are, to make their voices heard and vote. Only by active participation in the election process, which takes place in 30 countries across the globe, will we be able to impact the agenda of religion and state in Israel and bring about a truly pluralistic country with equal religious rights for all Jews."
For more information, contact Dalya
Rabbi Aaron Panken Inaugurated as President of Hebrew Union College-Jewish Institute of Religion
Rabbi Aaron D. Panken, Ph.D., was inaugurated as the 12th President in the 139-year history of Hebrew Union College-Jewish Institute of Religion (HUC-JIR), the academic and professional leadership center of Reform Judaism, on June 8 at the historic Plum Street Temple in Cincinnati, Ohio.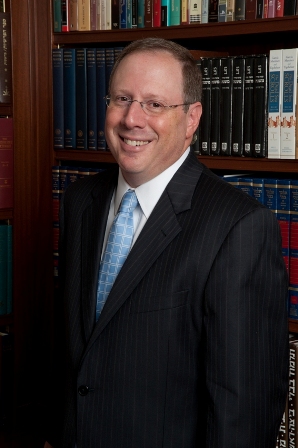 .New HUC-JIR President, Rabbi Aaron Panken
As HUC-JIR President, Rabbi Panken now leads the four-campus international institution of higher learning and seminary for Reform Judaism. HUC-JIR's campuses in Cincinnati, Jerusalem, Los Angeles and New York provide the academic and professional training programs for the Reform Movement's rabbis, cantors, educators, and nonprofit management professionals.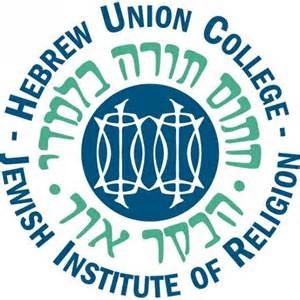 Ordained by HUC-JIR in New York in 1991, Rabbi Panken has served as Vice President for Strategic Initiatives (2007-2010), Dean of the New York campus (1998-2007), and Dean of Students (1996-1998). He has taught Rabbinic and Second Temple Literature at HUC-JIR in New York since 1995, with research interests in the historical development of legal concepts and terms; narrative development; and development of festival observances.
Read newly inaugurated HUC-JIR President Panken's complete inaugural address here.


While Rooting in Rio, Get Connected with Local Communities!

Has the elimination of Spain got you down? England's early exit leave you disheartened? Confused? In search of guidance? Fortunately for you and other members of the WUPJ family who are attending the 2014 World Cup in Rio, there's a shoulder to lean on during these trying times.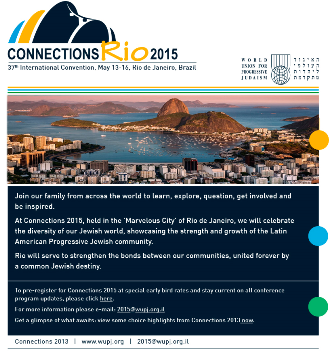 Thousands of Jews from around the world are expected to be among the 1.5 million people flocking to Brazil between June 12 and
July 13.
You may not be aware of this, but the country contains several thriving Progressive communities.
It's no accident that Rio was chosen as the site for the WUPJ's own World Cup: Connections 2015.
As such, should you need to hop off the emotional roller coaster that is World Cup football, you are cordially invited to pop into the historic Associação Religiosa Israelita (ARI) synagogue, host of Connections 2015.
How do Shabbat dinners, pickup football games and beach football matches with Havdallah ceremonies sound?
To connect while in Brazil, contact Berta Zylberstaijn



Back to In This Issue



Prime Minister Netanyahu Addresses Jewish Agency Board of Governors
Hundreds of leaders from Jewish organizations and communities around the world gathered in Jerusalem to participate in The Jewish Agency's Board of Governors meeting, held from June 22 to June 24.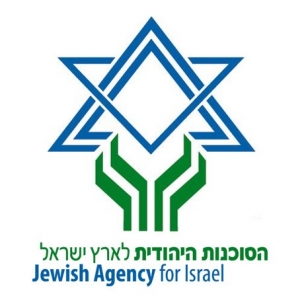 Speakers at the gathering included Prime Minister Benjamin Netanyahu, Speaker of the Knesset Yuli (Yoel) Edelstein, Minister of Education Rabbi Shai Piron, Minister of Environmental Protection Amir Peretz, and Chairman of the Executive of The Jewish Agency for Israel Natan Sharansky.
The Board of Governors bid outgoing board Chairman James S. Tisch a fond farewell at a gala event at the Knesset that featured an address by Prime Minister Netanyahu. Outgoing UJA-Federation of New York Executive Vice President and CEO John S. Ruskay was also feted.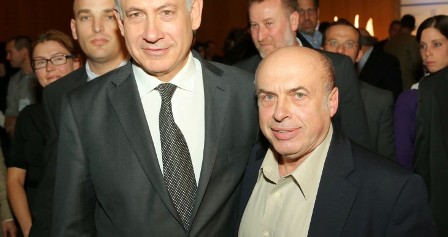 Prime Minister Benjamin Netanyahu and Chairman of the Executive of the Jewish Agency Natan Sharansky at the Board of Governors.
Discussions during the three-day event focused on initiatives spearheaded by The Jewish Agency to ensure the continuity of the Jewish
people and strengthen young Jews' connections to Jewish life and to the State of Israel.


Rainbow Coalition: IMPJ Communities Celebrate Gay Pride Month
Every June, Lesbian, Gay, Bisexual and Transgender Pride Month (LGBT Pride Month) is celebrated around the world. The IMPJ is proud of the fact that for many years it has been a leading religious and community voice in the Jewish world in to prevent sexual orientation-based discrimination and promote the LGBT community.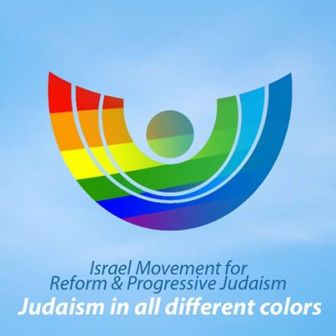 While the road towards true equality is long, the IMPJ in 2014, just as in previous years, joined forces with all those who believe in an open, inclusive and tolerant society, which views the differences in human beings as a blessing.
In 2014, over 15 IMPJ communities will be marking gay pride shabbatot throughout June and July.


Not Always So: New Art Exhibition Explores Relationships between Individuals
On June 20, Mercaz Shimshon/Beit Shmuel, Jerusalem, the global headquarters of the World Union, unveiled its highly anticipated new art exhibit by Jerusalem based artist and curator Elizabeth Dor, Not Always So.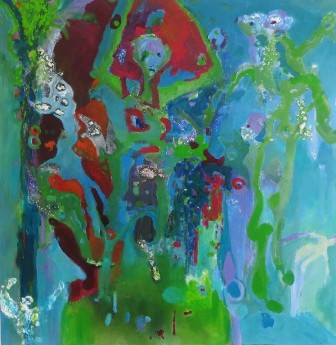 .Relationships, Revealed: Not Always So at Beit Shmuel
In the exhibition, Dor, known for her experiments with new techniques in painting, drawing and mixed media, explores the relationship between individuals as an existential state, shown metaphorically in a series of acrylic paintings. There are a variety of images on display, combining elements from the animal, plant and still life worlds.
Dor holds a B.A. in Hebrew Literature and Art History from the Hebrew University of Jerusalem, along with an M.A. in Art Education from Lesley University. She was the head of the Art Department in "Ort" College in Givat Ram. For over 12 years, Dor has been the Artistic Director and Curator of the MORASHA Art Center in Jerusalem (now "THE CUBE").
Not Always So will be on display until August 27.
June 27-29, 2014

– Movement for Reform Judaism (MRJ) UK, biennial conference – "Chagigah", UK
Back to

In This Issue