WUPJ News # 436 - FSU Summer Camp Appeal
FOR ONE MORE WEEK $1 = $2 AND ANOTHER YOUNG PERSON CAN GAIN A JEWISH IDENTITY
There is one more week for our Roswell challenge grant. For every new or increased donation, our beloved Betty and Arthur Roswell will match dollar for dollar the amount of the new donation or the amount of the increase from last year's donation. That means that your donation can go twice as far to support the World Union's efforts in the Former Soviet Union to send young people to summer camp so that they can experience Jewish life and learning. That means that we can train another young leader to serve in one of our communities. That means that we can continue to revitalize Jewish life in places that once saw Jews and Judaism almost erased.

Your donation NOW will make a big difference. And if you want PROOF, just click here to see a video of what we do.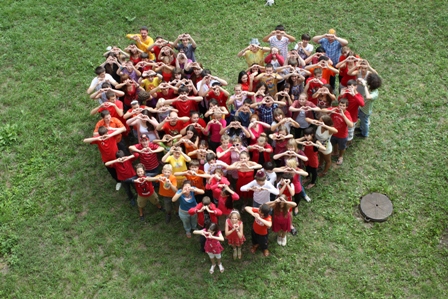 As you receive this, Jews around the world are marking Lag B'Omer, the thirty-third day of the counting of the Omer (the cycle of 49 days between Passover and Shavuot – between the barley harvest and the wheat harvest and between the Exodus from Egypt and the Redemption through the giving of the Law at Mount Sinai). There are many layers of meaning to Lag B'Omer from marking the Bar Kochba revolt against the Roman Empire, to the medieval practice of celebrating the students of Torah, and the lighting of bonfires today in Israel and around the world.

Your support of our work allows us to battle against ignorance, instill a love of Jewish learning and kindle the fires of Jewish life.

Please click the MAKE A DONATION button and make a donation, or call our office in NY (212-452-6534) – you will be making a WORLD OF DIFFERENCE!