Issue #416
ISSUE #416 – 28 JULY 2011 / 26 TAMUZ 5771
IN THIS ISSUE:

VICTORY FOR REFORM JUDAISM: COURT ORDERS NETANYA TO HELP BUILD REFORM SYNAGOGUE

LIBERAL JUDAISM UK CREATES NEW RABBINIC TEAM

PROGRESSIVE JUDAISM IN GERMANY – A MATURING MOVEMENT FACES NEW CHALLENGES FOR THE FUTURE

NETZER SOUTH AFRICA FIGHTS FOR EQUAL EDUCATION

MOVEMENT FOR REFORM JUDAISM UK APPOINTS NATIONAL RABBINIC SPOKESPERSON

NEWS IN BRIEF

• WUPJ REPRESENTATIVE ON UN HUMAN RIGHTS COUNCIL INVITED TO SOUTH SUDAN INDEPENDENCE CELEBRATIONS
• TRAVELLING OVER THE HIGH HOLY DAYS – PARISIAN SYNAGOGUE INVITES TOURISTS

UPCOMING EVENTS

*********************************

VICTORY FOR REFORM JUDAISM: COURT ORDERS NETANYA TO HELP BUILD REFORM SYNAGOGUE

The Reform Movement in Israel marked a victory last week when the Tel Aviv Administrative Court ruled that the city of Netanya must allocate a building for the local Reform community, which it committed to do years ago, and to renovate it at the municipality's expense.

"Following an intense legal battle, the Netanya community finally won the right to build a permanent home," said Rabbi Gilad Kariv, director of the Israel Movement for Progressive Judaism (IMPJ). "This is a significant and historic victory for the community, and a testament to the dedication, perseverance, and passion that characterizes the work of the Israel Religious Action Center (IRAC)."

Orly Erez-Likhovski, one of the senior attorneys at IRAC, worked on the case for more than four years. "This congregation has been praying and celebrating together for about 30 years, but they have been forced to move around to find places to pray because the city of Netanya would not give them land to build a synagogue," she said. "The city claimed that there was no space, but their actions made it clear that the reason for the lack of space was that this was a Reform congregation.

"When the congregation in Netanya found space for a synagogue, they asked the municipality to grant them the land, but the municipality refused. The Mayor of Netanya refused to do anything to help the congregation for political reasons — she feared she would lose the support of Netanya's Orthodox population," said Erez-Likhovski.

"Last week, the judge ruled in our favor and demanded that the municipality grant the congregation a building to use as a synagogue."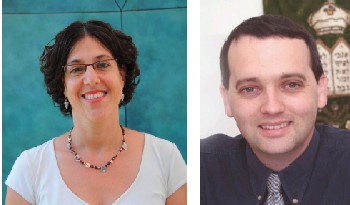 Orly Erez-Likhovski, senior attorney at IRAC and Rabbi Gilad Kariv, Director of IMPJ

This is the first time a court has forced a municipality to give a Reform congregation a synagogue.

"We truly appreciate the contributions and leadership of the community volunteers as well as our colleagues at IRAC who represented us before the High Court and in front of City Hall," said Rabbi Kariv. "Gradually, our communities are able to build permanent residences, both sanctioned and substantially funded by local authorities. Our task is not complete as many of our congregations still pray in temporary structures.

"Nonetheless, this verdict provides support and momentum for the ongoing effort to establish sanctuaries throughout our communities. We hope that this year, the Chanukah candles will shine through new windows attesting to this miracle, and we congratulate our friends in the Netanya community on their legal victory," he said.

Click here to read the article in The Jerusalem Post.


Back to In This Issue



LIBERAL JUDAISM UK CREATES NEW RABBINIC TEAM

Liberal Judaism UK appointed a Rabbinic team at its head office in London after four new Progressive Rabbis were ordained at the beginning of July. Rabbis Sandra Kviat, Anna Gerrard, Lisa Barrett and Marc Neiger were ordained by Leo Baeck College in a moving service at the Liberal Jewish Synagogue on Sunday July 3.

Rabbis Kviat and Gerrard will now be employed full-time by Liberal Judaism. Rabbi Kviat – who holds the honor of being the first-ever female Scandinavian rabbi – will mainly advise on the educational content of national and community projects. Rabbi Gerrard will work on community development and young adult projects.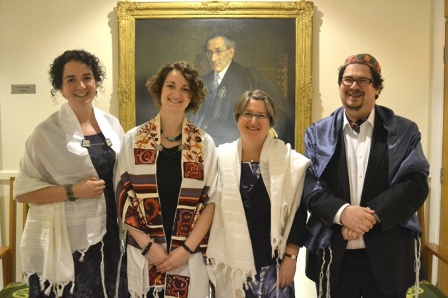 (L-R) Rabbis Anna Gerrard, Sandra Kviat, Lisa Barrett and Marc Neiger

The Rabbinic team, which also includes Rabbi Ariel Friedlander and Cantor Gershon Silins, and is headed up by LJ chief executive (and WUPJ Executive Board member), Rabbi Danny Rich, will be based at the Montagu Center in London.

Rabbi Friedlander is Liberal Judaism's new university chaplain. She will act as a focal point and support for Liberal, Reform and egalitarian-minded students. Cantor Silins, who served as a cantor in synagogues across North America, is employed part-time by Liberal Judaism and will be developing musical programs.

These appointments ensure a rabbinic presence at the Montagu Centre from Monday to Thursday in order to respond to a variety of enquiries – such as matters of circumcision, marriage, conversion and death. The creation of the new team is also intended to give every LJ constituent a rabbinic/clergy contact should he or she need it. The four rabbis will be working with different communities.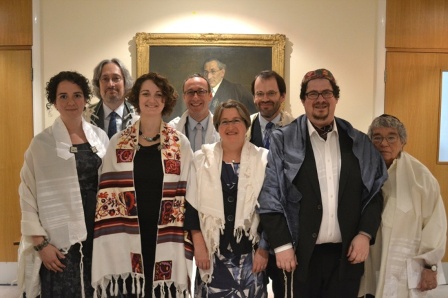 (Front L-R) Newly ordained, Rabbi Anna Gerrard, Rabbi Sandra Kviat, Rabbi Lisa Barrett and Rabbi Marc Neiger with the rabbis who ordained them – (back L-R) Rabbi Dr Charles Middleburgh, Rabbi Aaron Goldstein, Rabbi Paul Freedman and Rabbi Sheila Shulman (far right)

"This is a landmark moment for Liberal Judaism and will fulfill many of the goals we set ourselves as a movement," said Rabbi Danny Rich. "Our London office is inundated with enquiries from constituents on sensitive matters, so it is very important to make sure there is always a rabbi on hand to answer those questions.

"Equally as important, it means every Liberal community, and especially our emerging ones, will now have full rabbinic support and guidance," he said.


Back to In This Issue



PROGRESSIVE JUDAISM IN GERMANY – A MATURING MOVEMENT FACES NEW CHALLENGES

This year's annual Union for Progressive Judaism (UPJ) Conference, which took place in Spandau , Germany (just outside Berlin), from July 7-10, 2011, was distinguished by a number of noteworthy features.

• It marked the conclusion of Jan Muhlstein's tenure as president of the UPJ after serving in that role for 12 years.
• It marked the first time in the movement's history that a woman, Sonja Guentner from Cologne, was elected to serve as president of the UPJ. Guentner is a graduate of the WUPJ Beutel Leadership Seminar.
• The UPJ wished goodbye to youth worker, Gali Reich, and to Netzer shlicha, Yehudit Weinberger, who both made major contributions to the UPJ youth programming during their years of service and will be sorely missed.
• Evidence of the continued successful integration of Russian-speaking immigrants to Germany into the UPJ movement.

In his farewell speech delivered at the conference opening session, Muhlstein presented a nostalgic review of the highlights he had experienced over the past 12 years of leadership as UPJ president. These were tremendously significant years of institutional growth and development for a variety of reasons.

New congregations were added to the network of UPJ communities; Netzer Olami and Jung und Judisch (the young adult association connected with the UPJ), which have both succeeded in outstanding ways to involve the younger generation into the work of Progressive Judaism in Germany, were launched; the Abraham Geiger College was established and the successful ordination of Germany's new generation of liberal rabbis (and now cantors as well) took place; and the community received recognition for Progressive Judaism from Germany's Central Jewish Federation (which includes financial support for a variety of movement activities as well) – which was a major accomplishment.

Rabbi Joel Oseran, VP of International Development, brought greetings to the UPJ on behalf of the officers of the WUPJ and EUPJ as well as from our newly-appointed WUPJ president, Rabbi Steve Fuchs, and our WUPJ staff in Jerusalem and in New York. He presented Muhlstein with a World Union mezuzah, which is adorned with the panorama view of Jerusalem.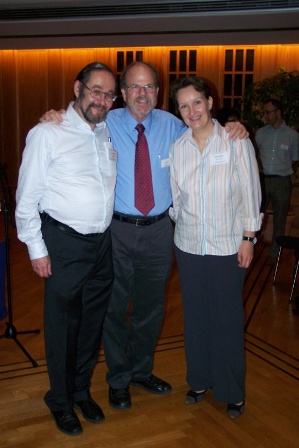 Jan Muhlstein, Rabbi Joel Oseran and Sonja Guentner

During the conference, a copy of the newly-published Plaut Torah Commentary in Russian was presented. As the UPJ is primarily populated with Russian-speaking immigrants from the FSU, the Russian Plaut Torah commentary will no doubt be of much use in congregations.

The conference included many sessions and workshops on a variety of Jewish topics including Jewish identity, Zionism, teaching and learning about Israel, and more. One of the most significant moments in the conference program was a session on the subject of challenges facing Progressive Jewish communities on the global level. It addressed several of the key issues that face our Progressive Movement around the world, including Jews by Choice, Patrilineality and conversion.
"We challenged the participants with very sensitive and serious issues," said Rabbi Oseran. "Congregations are becoming populated by more and more individuals who were not born Jewish and therefore do not have life experiences that foster Jewish identity at an early age. How do congregations deal with such growing populations? What impact is there on congregational programming when members have no personal memory of celebrating a Passover Seder at home, or no experience in dealing with Jewish rituals surrounding birth, B'nei Mitzvah, weddings or mourning?

"What place do Israel and the Shoah have for those members who never, in their own personal life history, related to these defining moments in our People's history? How do we help provide forums for discussion to enable congregations to openly and frankly discuss the implications of such a changing fabric of populations within our communities? It was a controversial discussion, one that urged participants to confront the topic head on and not be deterred by the potential pitfalls, which would accompany raising the topic with the community at large," he said.



A group of delegates dancing around the hall at the conference

Netzer conducted a pre-camp seminar at the conference. The madrichim were working with Reich and Weinberger in preparing for the camp program, which has grown tremendously over the past few years.

"I saw 17- and 18-year-old madrichim (many from immigrant families from the FSU just a short time ago) taking the responsibility for teaching the next generation of Jewish youth in Germany. It was an inspiring scene, which I wanted to share with all of our WUPJ family since we should be very proud of what is taking place in our UPJ movement," said Rabbi Oseran.


Back to In This Issue



NETZER SOUTH AFRICA FIGHTS FOR EQUAL EDUCATION

On June 16, 1976, black youth in South Africa protested in the streets of Soweto in response to the introduction of Afrikaans as the medium of instruction in local schools. About 20 000 students took part in the protests and around 176 people were killed in what is known as the "Soweto Uprising". June 16 is now a public holiday – Youth Day – in South African in remembrance of the events.

In South Africa today, the fight is for equal education as there is still an enormous gap between what is and what should be, and it's a fight in which Jewish schools and the Zionist youth movements take part.



Netzer SA joins the "March for Equal Education"

Netzer SA participated in the "March for Equal Education", which took place in Johannesburg last month. "We took our youth and marched on June 16 with 40 schools from around the city and with the Johannesburg Junior Youth Council," said Nathanel Gozlan-Hefez, Netzer shaliach in Johannesburg.

"We marched across town and ended with a big artistic performance on Constitution Hill - a place where the 'new South Africa' was born from the confinements of an Apartheid women's prison. It was amazing to see so many young people supporting a cause as important as equal education. But Netzer does not only take part in events such as this. We are also involved in the hard and sometimes unrewarding work of education," he said.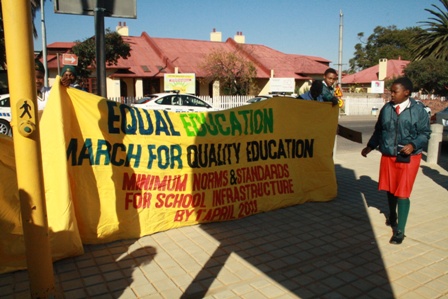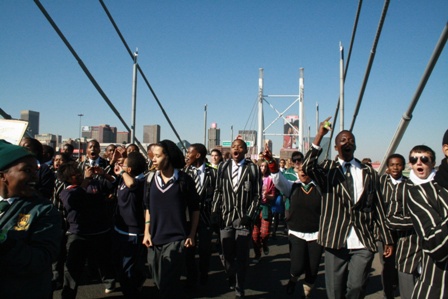 Every second week, Netzer youth volunteer at the Kliptown Youth Project in Kliptown, Soweto, the heart of inequality. "Here we try to make an impact and encourage change by spending time with the underprivileged children in the area, educating them and having fun playing games. We try to inspire them, to motivate them to study, provide help in all educational areas, and give them access to other youth outside of their community, hopefully helping to break down racial and class barriers."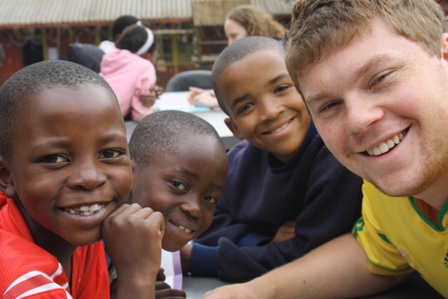 The Netzer volunteers teach English, Mathematics and Computers in the effort to close the gaps between their poor formal education and the general societal standards. Currently, they work with about 400 youngsters from ages five to 18, children who eat one meal a day and can't afford a uniform or any sort of decent clothing for school.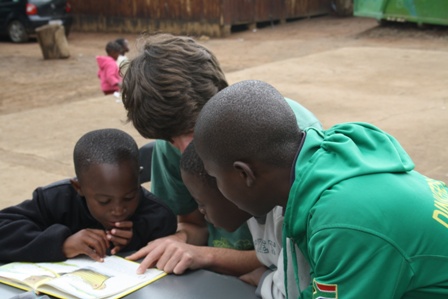 "We may take education for granted," said Hefez, "but there are many who understand that it's a privilege. Our hope is that soon we can help achieve a greater benchmark of education and inspiration for our youth."


Back to In This Issue



MOVEMENT FOR REFORM JUDAISM UK APPOINTS NATIONAL RABBINIC SPOKESPERSON

The Movement for Reform Judaism (MRJ) in the UK has announced that it has appointed Rabbi Laura Janner-Klausner as its first-ever Movement Rabbi, a full-time position beginning in January 2012.

Rabbi Janner-Klausner, currently rabbi at Alyth (North Western Reform Synagogue) in North London, will represent the MRJ as its rabbinic spokesperson in the national arena. This is a new position that has been created to increase awareness of Reform Judaism and its values, which are widely shared across much of the Jewish community. Rabbi Janner-Klausner is a well-known national broadcaster, featuring regularly on, among others, BBC Radio 4's flagship Today program's 'Thought for the Day', and BBC 1's 'The Big Questions'.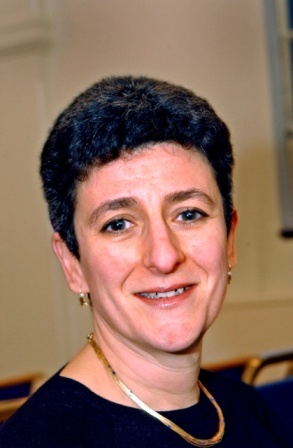 In her new role, Rabbi Janner-Klausner will be working with the rabbis of the MRJ in promoting their publications and communications, and representing them in the wider arena. She will also represent the entire Movement, teaching within the 42 Reform communities across the country and ensuring a spiritual and rabbinic outlook within the management team.

"In Rabbi Laura Janner-Klausner, Reform Judaism has identified a new national voice for mainstream British Jewry," said Ben Rich, MRJ chief executive. "She articulates values, beliefs and practices that resonate with the vast majority of British Jews."

"I am completely thrilled at the prospect of working for the Movement as we grow intellectually, spiritually and communally," said Rabbi Janner-Klausner. "I look forward to extending my support to the Reform Movement's youth organization, RSY-Netzer. I am also looking forward to mentoring new entrants to the rabbinate as well as being involved with 'Jeneration' (a pluralist networking initiative for students and young adults) It is a great privilege to be joining the Movement team and to be taking on this role, which I see as a sacred task."

Jenny Pizer, chair-elect of the MRJ believes that Rabbi Janner-Klausner was the most outstanding candidate for the position. "She is an influential broadcaster and writer, a great teacher, and a popular rabbi of one of our flourishing communities. She will be a huge asset to the Movement. I am really looking forward to working with her when she joins us at the beginning of next year."

Rabbi Janner-Klausner attended the World Union's Connections 2011 biennial conference in San Francisco and was a valuable teacher and participant at this international event.


Back to In This Issue



NEWS IN BRIEF

WUPJ representative on UN Human Rights Council invited to South Sudan independence celebrations

David Littman, the World Union's representative on the UN Human Rights Council in Geneva, Switzerland, received a personal invitation from the president of the Southern Sudan government inviting him to Juba for their Independence Day Celebrations, which took place on July 9. Unfortunately, he wasn't able to attend the event, but he was extremely "proud to have received this honour for my work on Christian slavery in the UN", he said. Littman has also been involved in calling attention to the human rights situation in Israel and Palestine. Click here for the official invitation and here to read his statement on the Human rights situation in Palestine... Right to self-determination of the Palestinian people (item 7).

Travelling over the High Holy Days

Jewish communities throughout the world welcome visitors with open arms and this year will be no different. Whether you're going to Paris, Rome, Minsk, Cape Town, Moscow, Hameln or London, you won't have a shortage of shuls from which to choose – even if it's in a recreation hall in a public building. Congregations that would like to invite visitors and tourists to join them for High Holy Day services are welcome to contact us with details and we will publicize it in an upcoming issue of WUPJnews.

Parisian congregation invites tourists for High Holy Day services

Kehilat Gesher, an English-speaking, World Union affiliate in Paris, has issued an open invitation to tourists who will be in the city at the end of September to join them for High Holy Day services. The liberal congregation meets in two locations: the 17th arrondissement (administrative district) and the suburb of St-Germain-en-Laye. High Holy Day services will take place in Paris and will be in English, French and Hebrew.

"Kehilat Gesher (literally 'Bridge Community') seeks to 'bridge the gap between our French- and English-speaking nationalities, our Sephardi and Ashkenazi Jewish cultures, and our modern secular lives and traditional spiritual heritage, said Alan Kahan, congregational leader. "Our 145 member families have come to Paris from all over the world and have melded many traditions to make Kehilat Gesher a warm, egalitarian, participatory group."

For further information about the congregation's High Holy Day services, contact Jenny Waters at contact@kehilatgesher.org, or call her on 331 3921 9719 from outside France , or 01 3921 9719 within the country.


Back to In This Issue



UPCOMING EVENTS

September 19-22, 2011 - International Symposium: Changing Roles of Rabbis, Pastors, Priests, joint event between Abraham Geiger College at Potsdam University, Leipzig University and Regensburg, Regensburg, Germany

December 14-18, 2011 – Union for Reform Judaism Biennial, Washington D.C

January 25-29, 2012 - Union of Jewish Congregations of Latin America and the Caribbean (UJCL) Biennial Convention, Guadalajara, Mexico

March 15-18, 2012 – Biennial Conference of the European Union for Progressive Judaism, Amsterdam

June 1-2, 2012 – Biennial Conference of the Israel Movement for Progressive Judaism (IMPJ), Israel

June 8-10, 2012 – 80th Anniversary and Biennial conference of the South African Union for Progressive Judaism (SAUPJ), Johannesburg

August 8-12, 2012 – World Union for Progressive Judaism-Latin America (WUPJ-LA)'s 4th Conference of Jewish Communities, Buenos Aires

April 28-30, 2013 – WUPJ Executive Board Seminar and International Assembly Meeting, Jerusalem, Israel

May 1-5, 2013 – WUPJ "Connections 2013", Jerusalem, Israel





Back to In This Issue