Issue # 294
Issue #294 – 10 January 2008 / 3 Shevat 5768
IN THIS ISSUE:

SECOND PROGRESSIVE WOMAN RABBI FOR FRANCE


PROGRESSIVE JEWISH ISRAELI EARNS TOP HONORS AND MEDIA SPOTLIGHT


CENTRAL AMERICAN RABBIS TEAM UP FOR PARSHAT HASHAVUA PROJECT

UPCOMING EVENTS


SECOND PROGRESSIVE WOMAN RABBI FOR FRANCE

Celia Surget has joined the rabbinic team at Mouvement Juif Liberal de France in Paris. She worked at MJLF as a rabbinic intern during the final year of her studies at London's Leo Baeck College, where she was ordained last July. This makes her the country's second woman rabbi, after Pauline Bebe, spiritual leader of another of the World Union's French affiliates, Communaute Juive Liberale Ile de France.

Surget, 29, was born, raised and educated in Geneva, where she studied religion and philosophy. She began her rabbinic studies at Hebrew Union College-Jewish Institute of Religion in Jerusalem and then New York City before transferring to LBC. While in London she interned at West London Synagogue before interning at MJLF, which serves some 1,400 families at two locations in greater Paris. She has long been working with youth, having led children's programs and several youth trips and camps, and has taught Talmud Torah classes.

Aside from MJLF and CJL, there are another five Progressive congregations in Paris. One, the Union Liberale Israelite de France, better known as the Copernic Street Synagogue, is now celebrating its centennial. There are an additional eight congregations in other French cities. The World Union and its European Region are currently increasing their level of involvement with Progressive Jewish life in France in the wake of a successful meeting held earlier this month with French Progressive leaders (see WUPJnews #288).



Rabbi Celia Surget (far right) during her ordination last year at Leo Baeck College in London.

Back to In This Issue


PROGRESSIVE JEWISH ISRAELI EARNS TOP HONORS AND MEDIA SPOTLIGHT

In Israel, graduates of the air force's flight academy are considered the elite of the elite, so when the facility turns out a new class of pilots and navigators, the media take notice. Naturally, much of their attention centers on the class valedictorian, who stands at the pinnacle of the elite. Last month, at the most recent graduation ceremony, the valedictorian was a newly-commissioned lieutenant who, in addition to completing the grueling three-year course as a navigator as well as a Bachelors degree in political science, happens to be a member of the Israel Movement for Progressive Judaism.

The new Israeli air force navigator, Amitai, (like all active Israeli aircrew, he cannot be fully identified for security reasons) grew up at Congregation Kol Haneshama in Jerusalem, where he was an active member of Noar Telem, the IMPJ's youth movement. And instead of joining the military directly out of high school, he took a deferment to participate in the IMPJ's mechina, a gap-year program – now in its fifth year - that prepares youngsters for the challenges of military life by enriching them academically, spiritually and ethically, and by heightening their sense of social responsibility (see WUPJnews #284).

Amitai is not the first IMPJ mechina participant to go on to an elite military unit. In fact, its director, Rabbi Aharon Fox, is a senior reserve officer in one of the Israel Defense Force's commando formations, and his presence further motivates the young people to perform their service mindful of Jewish values. But on this day it was Amitai's Progressive background that caught the media's collective attention when they heard him describe himself as religious, and asked to hear more. As a result, their coverage that day was as much on Progressive Judaism as it was on the academy's bright new navigator from Jerusalem.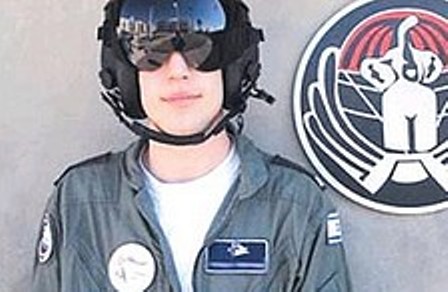 The Israeli Air Force's new navigator and member of the Progressive movement. (Photo: I.A.F.)

Back to In This Issue


CENTRAL AMERICAN RABBIS TEAM UP FOR PARSHAT HASHAVUA PROJECT

Rabbis from the Union of Jewish Congregations of Latin America and the Caribbean (UJCL) have begun a weekly e-mail project that has them providing their "take" on the parshat hashavua, or weekly Torah portion, on a rotating basis. The project, says Rabbi Pablo Berman, of Comunidad Israelita de El Salvador in San Salvador, will help UJCL members and constituents "get to know their regional rabbis through their commentaries and their thoughts."

Berman provided this past week's commentary on Va'era. The previous week, Rabbi Gustavo Kraselnik of Kol Shearith Israel Congregation in Panama City, kicked off the project with a commentary on Shmot. According to Berman, the other UJCL rabbis taking part in the project are Joshua Kullock of Comunidad Hebrea de Guadalajara (Mexico), and Rami Pavolotzky and Daniela Szuster, both of Congregacion Bnei Israel in San Jose, Costa Rica. Pavolotzky and Szuster also serve as the co-executive directors of the UJCL, which represents affiliates in Aruba, the Bahamas, Costa Rica, Cuba, Curacao, El Salvador Honduras, Jamaica, Mexico, Panama, Puerto Rico, St. Thomas and Surinam.

Rabbi Berman says readers can sign up for the weekly commentaries, which appear in both Spanish and English, by contacting him at: communications_department@hotmail.com.

The UJCL will be holding its annual conference starting January 30 in Kingston, Jamaica, featuring for the first time a special track for young adults aged 18-30, and sponsored in part by the World Union. Jerry Tanenbaum, chair of the Yad B'Yad Committee, will represent the World Union at the conference, which will be covered in an upcoming issue of the WUPJnews.


Rabbi Pablo Berman

Back to In This Issue


UPCOMING EVENTS

January 29-February 3, 2008 – Annual conference of the Union of Jewish Congregations of Latin America and the Caribbean (UJCL), Kingston, Jamaica

February 21-27, 2008 – Annual conference, TaMaR Olami, various locations in Israel

February 27-March 20, 2008 – "Shalom India: Seeing India through Jewish Eyes" tour, led by Rabbi Fred Morgan of Melbourne, Australia

March 6-16, 2008 - Second URJ Adult Study Program in Israel at the World Union's Anita Saltz International Education Center

March 13-16, 2008 – Biennial conference of the World Union's European Region, Vienna, Austria

May 15-19, 2008 – World Union mission to St. Petersburg, Russia for the dedication of Sha'arei Shalom Synagogue-Center.

July 10-13, 2008 – Biennial conference of the World Union's Latin America region, Rio de Janeiro, Brazil

March 17-23, 2009 – CONNECTIONS 2009 – The 34th international convention of the World Union for Progressive Judaism, in Jerusalem and Tel Aviv


Back to In This Issue