Anita Saltz International Education Center
Seminars for Progressive Jewish Learning and Leadership
Progressive Jewish values; timeless Jewish learning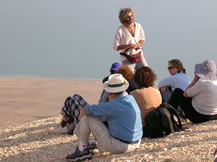 The Anita Saltz International Education Center is an exciting and innovative initiative of the World Union for Progressive Judaism, combining liberal Jewish study with unique and meaningful Israel experiences. The Center offers both short- and long-term seminars and workshops, ideally suited for:
Lay leadership programs
Congregational and community study missions
Organizational study seminars
Torah study groups
Young adult leadership colloquiums
Elder hostels and more…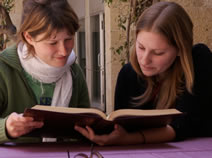 The land of Israel and its heart, Jerusalem, serve as classroom and living text for a wide range of programs that teach students of every generation about Jewish tradition, values and pluralism within a liberal religious framework.
The Anita Saltz Center is located in Mercaz Shimshon/Beit Shmuel, overlooking the ancient walls of the Old City of Jerusalem. Sharing the campus with the Hebrew Union College-Jewish Institute of Religion, it offers opportunities to study ancient texts and history, discuss current political and social issues and explore spiritual pathways – all in the context of Progressive Judaism. Participants examine Jewish world views ranging from Orthodoxy to secular humanism in their search for the meaning and relevance of Judaism in their daily lives.